POSTED BY Jagoinvestor ON October 21, 2009
Have you seen a Diamond or anything equivalent to that ? No ? I will show you one today . I am going to review a fund which has performed so well that It despite being a Debt oriented Mutual funds has given returns which we expect from Equity over long term . Yes !! ..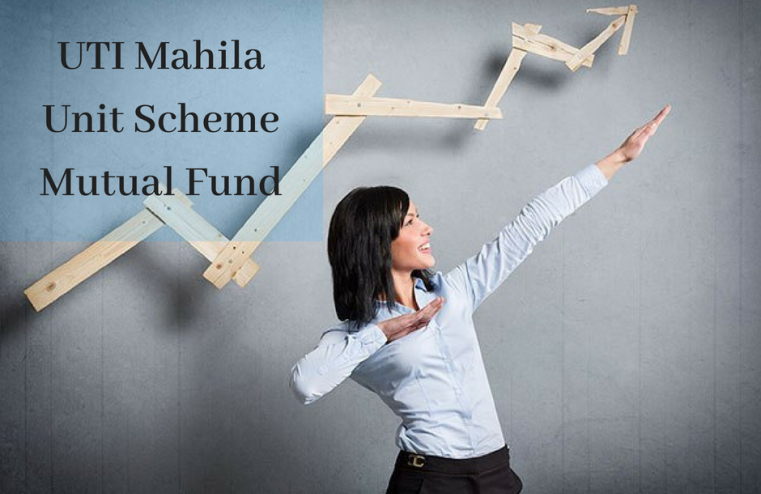 This fund has no more than 30% allocation in Equity ever and despite that, it has given a long term return of 16.6% (at the time of writing) and has many more accolades to its credit . Lets have a deeper look .
UTI Mahila Unit Scheme-G [Link]
Most of us run around to find the best equity fund who will give us excellent returns . In long run , an average person requires 12-15% of annual returns on his investments , and this fund has given close to 16% return Since Inception . This kind of return what we should expect from equity in Long term .
This is a Fund which is open only for Women of India , Males who wish to invest in this Fund can ask their wives to Invest , Make sure you understand the Income tax Clubbing rules .
Highlights of this Fund
8 yrs old Fund (Inception Apr 2001)
No Entry Load
Exit Load of .75% if sold before 1 yr (as on 21/10/09)
Return Since Inception : 16.6%

5 yrs return :

18.28%
Best return in 1 yr time frame is +54%
Worst return in 1 yr time frame is -10% .
Consistently outperformed Its Benchmark ( Crisil H 75:25 ) and 'Category Average" in all the time frames
Can not invest more than 30% in Equity .
Well Diversified Portfolio across Equity and Debt investment .
Comparison with Nifty
Below is the chart of Nifty and UTI Mahila Unit Scheme till Dec 08. You can see how its has given close returns like Nifty. Primarily this fund is a Debt Fund, 70% of this Fund is always in Debt + Cash, only maximum 30% funds are in Equity at any point of time, And still this fund is giving such an excellent Returns.

Who should Invest in This Fund ?
Mainly this fund is a very less risky fund with very high return , You can invest in this fund in Following Scenarios
If you have short term goals for 2-3 yrs, You can invest in this fund, You have to accept that event this fund has equity exposure and in really bad times, even this can disappoint you. Don't expect it to return the above returns with surety, Its just expectation and you know how "expectations" are broken in Life 🙂 . Key to Happiness is Low expectations 🙂 .
People near their retirement life and who can take moderate amount of risk can park some part of their money in this fund (Dividend Option) .
People who are very conservative and adore Fixed Income Products like FD's , Endowment Insurance , NSC etc and willing to taste "high returns" can put some money here.
Other Alternatives or Good Funds in Same Category

UTI CRTS 81
Unit Linked Insurance Plan '71
FT India Life Stage FoF 40s
Birla Sun Life Asset Allocation Conservative
Disclaimer
I have suggested this fund to some of my Paid Clients as part of their Investment Planning , but final decision of Actually investing in this fund is their itself if they want to invest in this or not !! . I do not guarantee the returns (who does ? )
Comments
Please share your valuable comment and tell us about some other fund as an option . Also let us know if you found this Mutual funds good or not !! .
Note : Wrote this article while travelling from Varanasi to Delhi