POSTED BY Jagoinvestor ON June 10, 2009
Here comes a new NFO!!!
In this post we will discuss why one should really be cautious about NFOs and why in general its better not to invest in any NFO. Have you heard about NFOs and IPOs hitting the markets while markets are doing bad? Why is it so? this is a question we must answer to.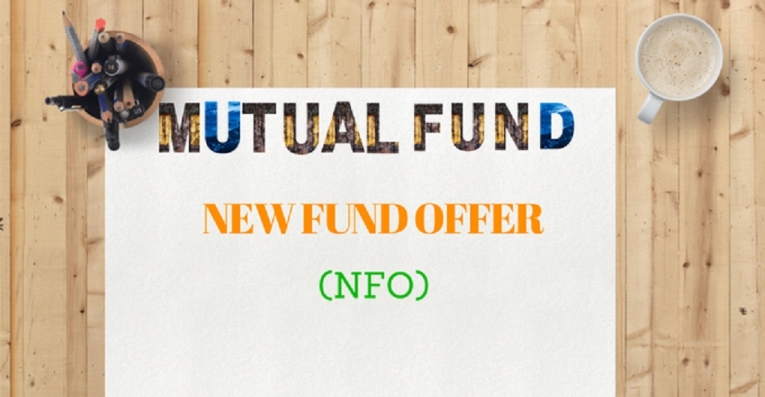 The reason why most of the NFOs and IPOs hit the markets when markets are doing extremely good is to exploit the emotional buying of investors. Its a common thing that investors tend to get in rising markets then falling markets.
So when markets are flying high and all kinds of NFOs with fancy names (some good funds and some junk funds) will hit the market claiming how different they are and how they  are ought to be a huge success.
If you are a new reader , you may like to read some terms and terminologies
Understanding NFO's
No Proven Track Record:
Every NFO will come with its own idea and logic, but investing is never easy and you can see true colors only after few years. They can be success or failure!
So why to go for something which can either fail or succeed, instead why not go for some existing fund which already has proven its mettle, which has given superb returns over long term and has excellent management. These funds have high probability to continue their performance.
Its like: what would you prefer? Take risk of marrying someone you don't know or someone who is already a good friend and you know him/her over years?
Cheap NAV at Rs 10:
Most NFO offer comes with NAV of Rs 10 and the biggest myth of investors is that its a cheap fund and hence better than a fund with NAV of 20 or 100. NAV growth is nothing but growth of investments and it does not matter what NAV rate is! Rs 10 NAV mutual funds and Rs 100 NAV mutual fund will grow with same rate if their investment quality is the same. There is no reason to invest in a fund that has low NAV.
Myth of High Dividend from Low NAV Fund:
Majority of our "Educated" Agents will tell you that buying low NAV fund will help you in getting more Dividend (if you choose Dividend option) because Dividend is declared on number of Units held. So you will get more units of mutual funds if you invest in low NAV funds!
Whatever he says is true, but he himself does not know that it's the investor's money coming back to him and NAV value will again go down by that much value. So in real money terms, there is no benefit of dividend option. See difference between growth and Dividend options
Agents will market it very well and try to push the NFO's for Sale:
Everyone wants to make money! What other product can be better for a mutual funds agent than an NFO!!! Agents get High commission on selling NFOs and hence they will do anything to sell it. They will spend money aggressively for Marketing as its taken back from Investors eventually and not the AMC. Caution, Be-aware!
Does that mean all NFO's are Bad?
No! Every existing mutual funds was NFO once upon a time. You should go through the NFO Offer prospectus to find out whether the offer seems interesting and logical enough for you to invest in it. Only then you can go for it. But just understand that only a handful of all NFO's become good funds.
So out of 1000 mutual funds only a few like 20-30 will be extremely outstanding funds. So the decision is yours! Do you want to take the chance? Or you want to wait and let it show its true colors before you get into it.
Which is the new hot NFO in the Market?
Reliance Infrastructure Fund is the new name in the market these days. All the things which I talked above applied to this too. Before Investing in it read about it in acute detail. I will provide my short view on this.
Reliance Infrastructure Fund is a Sectoral Fund (Infrastructure). This sector looks attractive over next few years. The picture would be more clear after the Budget is out because that's when we exactly know what is Govt plan in this particular sector.
If its a bad news then the stocks in these sector will take a hit and suddenly it can become a reason for suicide for its investors. Why not wait till the budget and then 😉
We also have some good Infrastructure funds in the market with proven record like UTI Infrastructure Fund and TATA Infrastructure Fund. It depends on you now what you want to do? The Fund will also put money in derivatives segment, which can again make the fund more risky and rewarding. Read more about Reliance Infrastructure Fund NFO details.
Conclusion: Investing in NFOs can be like shooting in dark for retail investors! A better idea for them is to invest in something which has more probability of performing well. NFOs can be extremely successful because of their unique idea or investing style but its too tough to choose them successfully. Better to avoid them!
Here are my 2 day trek pics , Have a Look. I am putting the best Pic taken by me 🙂
Before anyone asks, I must tell that its taken by a normal point and shoot camera 🙂 Its just a result of Interest and Willingness to take some good pic + Macro Mode 🙂
Liked the post, Subscribe here to get posts in email