POSTED BY Jagoinvestor ON March 28, 2009
"People who take some pain eventually Gain"
Have you invested in the peak of bull run (Nov Dec 2007 or Jan 2008) or in middle of this downturn (Mid of 2008) and now sitting on heavy losses.
In this article we will discuss how and why should we avoid it. This article mainly covers investors who invest there money in some share for relatively short term like 6 months to 2 years, even though its applicable for all kind of investors.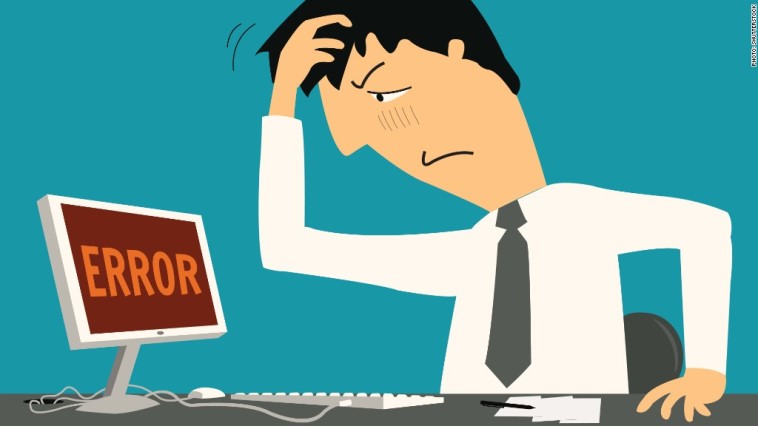 Robert bought 100 shares of Jaiprakash Associates around May 2008, at Rs.300. His reason was simple, The stock has fallen "a lot", "how low can it go? ", " What if I don't buy it and it goes up again, I will miss the profits".
Does it sound similar?
Then stocks moves upto 350, and he is so furious that why he didn't out more money. within some days stock comes down to 250. Now he feels that he probably made a mistake and made investments at right decision. He was sad that he is now in loss , he says to himself, that he will get out at cost once it moves up to 300.
Now it comes down to 200, He is not thinking why didn't he get out at small loss? He is not ready to get out at 250, and he is determined to get out. But it never happens and stock tumbles down to 160, Now he tries to play a trick with market, and wants to prove his point that he is also smart.
He triples his shares by buying additional 200 shares by buying the share at 160 and averages his price to Rs.207, He can now get out once shares move to Rs.200 or 210 and he can get out at cost price or may be he can make some profits also.
But stocks still goes low and reaches low of 45-50. At the time of writing this article, the price for the share is around Rs.90. Probably it will take at least 1-2 yrs for this share to reach Rs.200 levels and that will happen once overall markets stabilizes.
Does all this sound similar to you?
What are the wrong decisions Robert made?
1. Trying to Time the Market :
The one reason was that he was trying to find out if share has made a low. He believes that share has lost a lot of value and will not go further.
Learning : There is an old saying, "Dont catch Falling Knives", When a share has started its down move, the chances that it will move more down is more than its going up. The overall mood is bad. There is no MRP of shares, there is only market value. Prices are governed by emotions and sentiments, Don't try to get in middle buying them. Rather short sell it or wait more.
2. Patience :
The other problem was no patience, Just imagine if this person had more patience, What if he waited for stock to go as low as possible and then start its journey upwards and then buy it. I am not saying, its a right time to buy, but current scenario provide much better risk/reward ratio.
Learning : Don't go against the trend, if markets are falling like hell. don't mess with it by buying in between. Have patience, No profits are better than losses I guess. Always try to be with the trend, A stock has more chances of going in the same direction of the trend rather than counter trend.
On the day Satyam bad news came in, I don't know why people bought shares in between it was falling, It fell from 170 to 40-50, But people bought it in between around Rs 120 levels, thinking, "How low it can go". Eventually some people bought it at 20-25 levels and many have doubled there money in weeks.
Patience helps.
3. No Stop loss or Targets set :
Often people emotions come in between there trading or investing. "If only it comes back to Rs XYZ I will get out", Once it goes up by Rs PQR more, I will get out".
People invest without knowing there risk capability, They don't invest with some target, once your shares rises by 20% in 1 month, you may often think, what if it goes up to 50%, then I will miss out those profits.
They also don't want to take losses, they only want profits, once prices go against them, they are not ready to get out at small loss. They want there money back. Then prices move a little more down and then this vicious circle of "If only it comes back to this point, I will get out" continues
Learning : Do you invest to be right or to make money. What is your goal? I guess its to make money. So don't feel bad if you are wrong some times, it happens with everyone. The most important thing is to not let it become so big, that it becomes pain.
Have a stop loss, When you buy something at 300, say to your self that if it comes down to 250, I will take Rs.50 loss and accept I was wrong and move on to find out a new opportunity. And also tell yourself that if it moves to Rs 500, I will get out, take my "excellent profit" and then find out some thing else. Don't be too greedy.
It hurts in long term. "just a little more" is a not a good idea.
You can read a similar article where I discussed 5 mistakes of my First trade.
Watch this video to know why no Retail Investors make money in the Stock Markets:
Conclusion :
The main idea of investing is to make money, don't try to prove market that you were correct and no one can make you wrong, keep your emotions at home, If you are wrong, you are wrong, Just accept it, take small loss and try to find out new opportunity. Don't waste time with the losing trade and give all your time and effort in that.
Know some rules and stick to it. Mainly this is applicable to traders whose time horizon is very less like day or a week, but this also applies to investors. Even if you are investing for long term like 10-20 yrs. Buying a share at low cost can have dramatic affect on your corpus. Just imagine this :
Ajay invests 1 lac in Unitech at Rs.150 just after it fell from 900 levels in Jan 2008. His investment after 30 yrs was 66 lacs.
But Robert waited patiently to let this share go as much down it can be and after markets shows some strength and signs of recovery bought it at Rs.30, His corpus would be Rs.3 crores.
Just imagine the difference of having some patience and respecting some ground rules of investing. It pays .. believe me.
Keep coming to the blog as in coming days I will post an article about how a common person can use basic technical analysis to make his investments more powerful and less risky.
Question for readers : What do you think Robert could have done better? Or How what are the other mistakes which I have not mentioned?
Please post your views/comments/questions. Make it interactive.
I hope you have read my article on : How to use your losses to reduce your taxes
That's all for now.