POSTED BY Jagoinvestor ON February 2, 2009
You are 25, and want to retire at 60, after 35 yrs. You earn anything more than 10k+, and can save more than 2k per month for investing if you wish. You might be earning 30k or 60k or whatever, but I am considering an average urban Indian who is earning 10k or 12k or anything like that and can save more than 2k per month.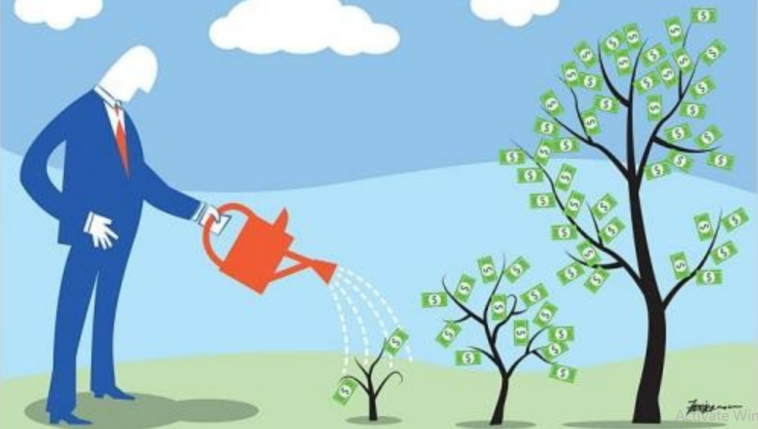 Now, What would you like to do?
Choice 1 : Start now and invest total of 8.4 Lacs (8,40,000) distributed in a span of 35 yrs (till your retirement).
Choice 2 : Or after 15 yrs, when your salary is increased and you have good money, then Invest 72 lacs (72,00,000), in a span of 20 yrs (start when you are age 40).
In Choice 1 you will have to invest 2,000 per month for 35 yrs, so you invest total of 2000 * 12 * 35 = 8,40,000 (8.4 lacs)
In Choice 2 : You invest 30,000 per month for 20 yrs, so you invest total of 30000 * 12 * 20 = 72,00,000 (72 Lacs).
In choice 1 you pay less than 12% of what you pay in choice 2. I am sure that you must have got a hint by now that which choice will lead you to generate more money, But it has to have some assumptions.
Choice 1 : You are investing for 35 yrs. What is the return we should expect in this case, In last 29 yrs of history, Indian Equities have returned 17.5%, So we will expect same return of 17.5%, but I am expecting it to be much more.
Choice 2 : In this case you are investing for 20 yrs, we can easily expect close to 15% returns in this case.
Lets reveal the secret and see the numbers now.
Choice 1 : You pay 2000 per month for 35 yrs @17.5% CAGR, total amount at the end : 5.9 Crores
Choice 2 : You pay 30000 per month for 20 yrs @15% CAGR, total amount at the end 4.5 Crores
The graph below shows how the money increases with each choice (Early start and Late Start, I spent 2 hrs figuring out how to plot this graph using gnuplot (linux command for plotting graphs … man, it took me so much time to just do this)
CLICK ON THE GRAPH TO ENLARGE …
Now, What is the Learning?
This article is for people who think they don't earn much money to invest, There are many who earn 7k, 10k or 15k per month and there are many who earn 30k, 40k, 50k per month. People who earn less often think what can 1k per month do, they fail to see what will happen in long term, they do not appreciate power of compounding.
Wealth is generated by people who invest smartly and with discipline, not who just earn lots of money.
Where to invest?
If you are a regular reader of this blog, then you know the answer, if you don't, then let me tell you, Its Diversified Equity Mutual funds, take a SIP and invest small sum of money every month, The more you can contribute in the start, the lesser you need to invest in later years of your life.
For example : If you can invest RS.4000 per month (Instead of Rs.2,000) in the starting years of your career like 10 yrs, then you can stop investing for rest of 25 yrs and still generate more wealth (around 7 crore), considering same interest of return.
Is it practical to put 4k for starting 10 years and then leave it for 25 yrs, May be NOT !! .. People tend to take the money out when they require it and never give compounding any chance to show its strength. But if people leave it, they will see how amazing and powerful it is.
Why do you believe me and whatever I write here?
Ans : You never believe me or for that matter any one when it comes to investing and your money, you just choose to learn from me and check the authenticity of what I say, you can read what I tell you and what I write, Ask your self if there is any logic behind anything or not.
When I say expect 17.5% CAGR return in 35 yrs time duration, Its because equity outperforms every other asset class in long, and it has happened over centuries.
When I say that if you invest X amount every month @r% return for t years, you will get A amount at the end, you should go and check using your own calculations to see if the figures are right or not.
For people who are new to Mutual funds and don't how to choose it can read my earlier post : https://www.jagoinvestor.com/2009/01/what-to-look-for-while-choosing-mutual.html
Be a early Investor, be a smart Investor.
I expect your comments related to this article whether you like it or not. If you have any query you can leave it in our comment section.