POSTED BY Jagoinvestor ON January 31, 2009
One of my readers was confused with the question "Which mutual fund should he invest in through SIP ? "
He started an SIP of 1000 in Reliance Regular Saving mutual fund , suggested by an agent . How was his investment? It is a mistake or a good decision? This is a common problem with investors .
Let me today give you a simple way to think and a methodology to choose mutual funds for your investment depending upon your requirement . In this article we will only talk about investment in Equity Diversified mutual funds for long term (5+ years) .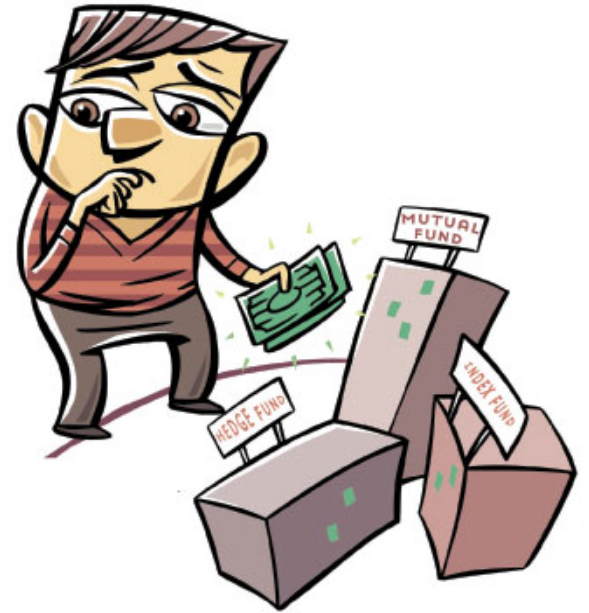 For Beginners : Read what are mutual funds
Question : What does the return from mutual funds tells us? and how do you interpret it?
Ans : Understand that the returns of a mutual fund shows you how did it perform over than period, How did it manage his funds and took there investment decisions in good times and bad times. It means that you should see its performance in good times and bad times.
A simple analogy can be how do you want your wife/husband to be like, One who is really great in good times and excellent person to be with in Good Times, when everything in life goes great.
Or you want a person who is there with you in good and bad times, supports you in good and bad times. When times are good, everyone behaves good and performs well, There is a saying "Don't judge people by there Sunday appearances". Look at a bigger Picture.
Looks how a mutual fund performed in good times, in bad times, did it invest according to there plan, Is there management excellent. It does not matter if they were No 1 or No 2 this year or that year.
But if they were just good in every year, and perform well above there benchmark, and keep performing over time, Its bound to be become an excellent long term consistent performer.
Question : What about the last 3 yrs returns of a mutual funds?
Answer: It will give you a good indication, but not an overall picture. If you see 3 yrs return, you have to understand that out of those 3 yrs, 1st and 2nd years were strong bull markets, where any dog and cat has also performed very good if not excellent. and in last year they gave very bad returns.
So ultimately they will be in positive returns in 3 yrs. You should also look at there 5 yrs return and 3 yrs returns. Both in synergy with each other.
When you see Reliance Regular Savings Fund you can see that its 3 yrs returns are 7.82% which is very good compared to other funds (this fund is Rank 2/135 in the 3 yrs category ), but when you see its 1 yrs returns, you can see actual face, the returns are -51%, if you see the rank for 1 yr, its 127/210.
If you look at its portfolio allocation at https://www.valueresearchonline.com/funds/portfoliovr.asp?schemecode=2790
you can see that its allocation to mid cap and small cap companies is very high, It can give you good returns but also it has very high risk. Please understand that i am trying to say that this fund is good or Bad. No !! I am trying to tell you what to see, how to interpret.
What factors should you keep in mind before choosing a Mutual Fund?

People get excited by seeing returns of years 2003-2007, that was in range of 35-50%. Which is not possible in long term. Now from this point on (2009), the returns in long term will be in range of 12-15% (max 20%). Its difficult to see this kind of bull run in another medium term (5-7 yrs).
Now you should just expect normal 12-15% kind of returns in long term.
So, whom should you rely on, On mutual funds who launched them selves near 2001-2002 and gave great returns from there onwards because they them selves don't know how they gave them.
Or shall you choose those mutual funds who have seen all types of markets in India and continuously gave much better than average returns from long term, They performed in good market, bad market, quiet market and roaring market.
So the things you should look at mutual funds are :
1. Long term performance, It should figure out in top 10-15 at least over 5 yrs returns.
2. They should have a track record of consistently outperforming its Bench mark (this shows that they did better than what they were based on and tracking ).
3. See that its management is good, Don't just buy Any Idiot MF just because it returns 45% last year, but you have never heard of its parent name. Some long term Great AMC's are DSP, SBI, Sundaram, HDFC, KOTAK, PRINCIPAL, HSBC, RELIANCE (In order of my liking), Make sure you dont follow this, it is just to give an idea. DSP is one of the best and old AMC in India, dont look only for Indian names.
4. Once you shortlist some mutual funds, then look for its portfolio allocation, see how it has put its money for large, Medium and small cap companies. If its concentration is high on Mid and small cap funds, it means that it has more than average risk, but potential for very great returns also, choose it if it fits your risk appetite.
For people who just want to take a short route and want to choose some mutual fund based fast, but with not great accuracy, you can just see the list of mutual funds appearing on 5 yrs returns list or since inception returns (Should be greater than 3-4 yrs at least) and choose any one of them.
This will make sure that you have not made a bad choice, if not great.
Some links :
To see the rankings of mutual funds and compare them on different parameters
1. Go to https://www.valueresearchonline.com/funds/default.asp
2. In the right side, you can see "Compare Fund", choose "Open Ended" in the first box and for the second part choose "Equity Diversified" or "Tax Planning" or any other thing which you want to compare. and now click on Go.
3. You can now see a list with different parameters like Snapshot, Performance, Portfolio etc etc.
4. Click on Performance and then you can see different parameters like 1 month, 6 months, 1 yr, 3 yr, 5 yrs and ranks. You can sort them by clicking on 5 yrs or 5 yrs ranking to see the ranking. Example. When you click on 5 yrs returns on the top, you can see the ranking either in ascending or descending form (click once again to see in different order).
5. In the same way you can choose different parameter also.
This article gave you a general idea on how to choose a mutual fund and interpret different things. You can also do some advanced analysis the way I discussed in one of my previous article : https://www.jagoinvestor.com/2009/01/95-of-salaried-people-are-rushing-to.html
Question : Which Mutual funds I will invest in if given a choice?
Ans : I hate this part for suggesting some mutual funds, but i know people look for it and expect so let me give some.
Equity Funds :
1. Sundaram BNP Paribas Select Focus Reg
2. DSPBR Equity-D
3. Magnum Contra
4. Sundaram Taxsaver (For TAXSAVING) : see this for more
5. Nifty Beas (Index Fund, take SIP in this) : see this article for more
If this article helps you in anyways, please comment to tell if you liked it and learned anything important from this. I would be glad to hear from you. If it helped u anyways, this article would be considered as success.
I write this article on Saturday, 3:00 Pm after a chat with one of my readers. I am now getting ready for a Trek next morning. Looks like I have written for next 2-3 days of my quota, huff … Feeling tired now. (kidding).
Disclaimer : I think Reliance Regular Savings FIf this helps you in anyway und is a good fund. But there may be much better choices for long term. I hold no mutual funds other than some tax saving funds.