POSTED BY Jagoinvestor ON October 18, 2008
What makes an Healthy financial Portfolio? There are some good traits of portfolio which makes it better than others. A good and strong portfolio has some strong elements or parameters which it must meet. These are the Pillars for a strong Portfolio or Investments.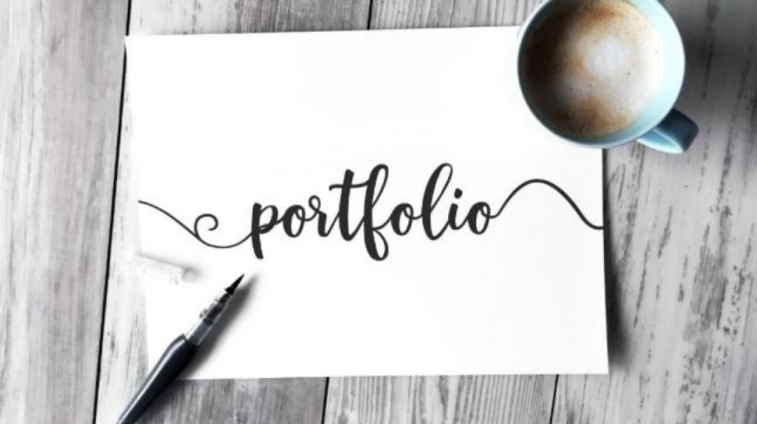 Important Elements are :
1. Capital Appreciation
2. Liquidity
3. Risk Management
4. Goal Oriented
Lets take each of these points one by one :
Capital Appreciation
This is one of the biggest reason to invest. Isn't it very obvious? Yes, it is. But the main point is not just its growth in numbers but its real worth. We are talking about Post-tax and post inflation returns.
The real return of Plain Fixed Deposits in these high inflation days are negligible when you factor out Inflation and tax. The best investment must be robust and good enough to provide appreciation in real worth over long period of time. Real Estate and Equity (Long term) can generate good returns.
Liquidity
Another important aspect of a good financial portfolio is that its provide enough liquidity, so that in case of need, you can get the money.
What is Liquidity? Liquidity is how fast and easily asset can be sold and you can get cash. For example Mutual funds and Shares are highly Liquid, If you have them and want to sell, you can get the money soon. Where as Real estate is not a Liquid asset. So if you need urgent cash, you might not find right price and or buyer.
Every portfolio must have some element of Liquidity, as per the requirement of the investor.
Risk Management
Every portfolio or investment must be to some level insured or have element of risk management
What do we mean by this? A good investor is one who sees beyond what an average investor cant see. Average investors concentrate very well on Profits, How good an investment can be, High returns etc.
An exceptional investor goes beyond that and takes care of Worst case Scenarios and situations which may cause damage. He is the real investor.
Some of the steps to be taken are :
Adequate Insurance to be taken .
Proper monitoring of performance of investment.
Getting out early in a bad investment and accepting that you made a wrong decisions.
Keep your self updated with news, laws, things which can affect you investments.
Risk management is not buying some product for managing risk but being aware of things and taking right and logical decisions.
Goal Oriented
"A good investment is one which has a purpose"
Each and every investment should be done because of a strong reason. I see people who take Insurance policies to save tax at the last rush hour of the year !!! Better loose the tax benefit and don't take that policy.
That kind of investment is nothing more than a waste or burden. On the top of it these people don't even need insurance !!!
When someone asks you the reason for making a investment, you should know why you did it?
Some of the bad or idiotic reasons for doing investments are :
I can save tax by that
My friend did it and recommended me
Everyone is doing it .. why shouldn't I?
Every time you take a decision ask yourself some questions like :
Do i really need it at this point of time?
Can i afford it?
Do i understand it well? Can i protect myself if people make me fool?
What is the purpose or goal of this investment?
If you get satisfactory answers go for it else take an expert advice.
watch this video to learn more about investment analysis and portfolio management :
Sample Portfolio Analysis.
Sample Portfolio 1
Robert is a married person earning 40,000 per month. He is the sole Earner of the family and and has 2 kids. He is not a risk taker and his portfolio looks like.
50,000 invested in NSC (opened before 3 years)
An endowment policy with 10 lacs cover and 40,000 premium for 30 yrs, with maturity benefits.
1,40,000 in a Tax saving mutual funds (investment 70k for 2 years for tax saving)
Home (Rs.30,00,000)
Cash : 20,000
Car : worth 5,00,000
Jewelry worth 80,000
Lets rate his financial portfolio on all the parameters on the scale of 5 stars
Capital Appreciation : A small portion in Equity, and that too for a wrong reason of just tax saving, Saving through Endowment policy is another wrong decision, the returns are too less.
Liquidity : None of the assets are Liquid and Cash available is not enough to meet emergency requirement.
Risk Management : No Risk management, What if he dies after 10 days, What if he meets an accident, What if suddenly he requires 1,00,000, what if he looses his Job.
Goal Oriented : * (The reasons for investment in most of the things looks like they are for Tax saving, or some one suggested )
Sample Portfolio 2
Ajay is married and has 2 kids and parents who are all dependent on him, He earns 40,000 per month.
Long term investments in Tax saving Mutual Funds (Rs.4,000 per month)
Term Insurance of Rs.80,00,000 (80 Lacs)
Health Insurance of each member up to 3,00,000 – 4,00,000 (Family Floater Policy)
Yearly Contribution to PPF (Rs.50,000)
Invested 1,00,000 in Liquid Funds
Home loan taken by him and his Wife Jointly (Along with Home Loan Insurance)
30,000 invested in Gold ETF and some good shares.
Rs.25,000 Cash
Lets rate his financial portfolio on all the parameters on the scale of 5 stars
Capital Appreciation :  Appropriate investment in Equity with long term view, and some money in Debt.
Liquidity :  Has good amount of money in Liquid funds, Cash and Gold ETF, which have good liquidity and can provide him Money quickly in case of requirement.
Risk Management :  In case of any type of Eventuality, He is properly covered. He is protected well against Death, Health Issues, Home related issue, Emergency issues.
Goal Oriented :  Most of the investments have strong and valid reasons.
Like Term Insurance is required for Financial Cover, Mutual funds investment was for Long term Wealth Creation, PPF investment for Wealth Creation with Debt Route and safe investment, Joint Home Loan with wife for Tax benefits, Health Cover for Tax benefits and cover against Health Issues, Gold Investment in ETF because of Diversification and Liquidity, Cash for instant requirement, Liquid funds investment for Liquidity along with some returns.
Note : Both the financial portfolio's are created just for the illustration.
Summary
Each and every person portfolio should be strong on all the areas, it should pass all the criteria to some extent. A portfolio should pass all the parameters for different requirements. If you have a financial portfolio ask yourself all these questions :
Is it good enough to provide stable and good returns over long term. Is capital appreciation happening in Value or just numbers are growing, but post-tax and post-inflation returns are negligible.
If i require instant money within 2 hrs, 2 days or 5 days, Is my portfolio smart enough to provide me.
Is my portfolio good enough to provide protection to me and my family against calamities or any unexpected events . Do i review my Portfolio in regular basis to cut out the losers.
Is my portfolio a result of my Needs and requirements or Greed, Ignorance and Hearsay and emotional Buying? If that's the case, take action !!!
Some I would be happy to read your comments !!!