POSTED BY Jagoinvestor ON September 29, 2008
In this article I'm going to talk about importance of partial profit booking. The scope of this article is only risky investments where we have risk of loss. It's not related to Debt products where we are sure of returns.
Partial profit booking is relevant if you invest in Shares, mutual funds or derivative products.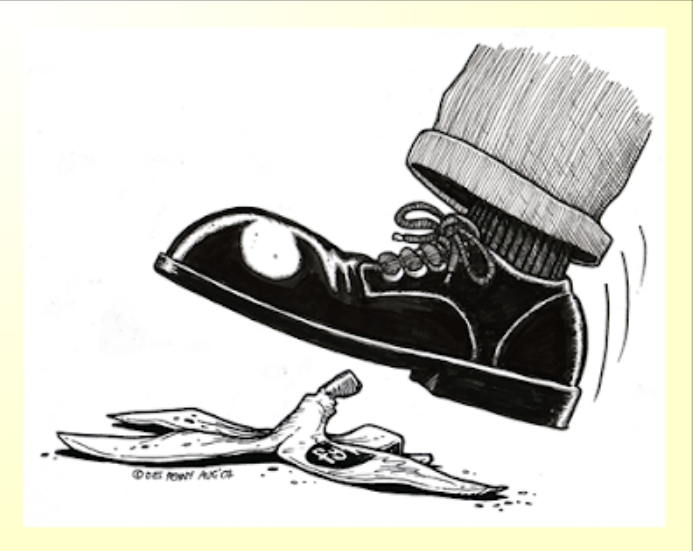 What is the main goal of investments in Equity?
When we ask this question, most of the people would get it correct, Answer is Capital appreciation or fast growth of money. But most of the investors concentrate so hard on maximizing profits that they underestimate risks and that's the main reason for most of the losses they make.
The biggest goal while doing Equity investments has to be "Capital Preservation" and only then you must think about any profits. So the main concentration must be on "Capital Preservation". If you don't concentrate on capital preservation, it can erode because of continuous losses and then you will have to try for profits just to get back to level you started.
Suppose by taking a lot of risk you can either earn 60% or lose 60%. If you get profits, it's great. But if you lose 60%, then you will have to earn 150%, just to get back to your starting Capital. Whereas if you take a less risky route where you just earn 10% or 15%, your money will grow slowly and steadily, it will soon increase due to compounding effect.
We are investors, we are not god, we can't predict markets move accurately. We can only avoid bad moves and take decisions which can help us minimize our risk and losses. We will soon see how Partial booking of profits can is so important while doing investments.
What is partial booking of Profits?
When we invest our money and if we get some profit and then we are not sure what can happen next, we book a part of it to minimize our risk. The main idea here is that if we gain some profits, we should book some part of it to make sure that we already got that profit in hand and not just in mind.
For Example

Ajay invested 1,00,000 in shares, which grew by 20% in 6 months. Now he is not sure what can happen, Markets are uncertain and now there might be 40% profit or 40% loss (just for example). He has 3 options here

1. If he does not book partial profits

His investments grew to 1,20,000 and now he can get profit or loss of 40%. Let us see the range of his return.

In case of 40% profit, he will get 1,20,000 * (1 +.4) = 1,92,000
In case of 40% loss, he will get 1,20,000 * (1 – .4) = 72,000

Total investment: 1,00,000

Returns: In range of -28% to +92%

2. If he books partial profits

Here we assume that he books his 50% profits. His investments grew to 1,20,000 and books profit of 10,000, he get backs 60,000 back and rest 60,000 is still invested. Let us now see the range

In case of 40% profit, he will get 60,000 * (1 +.4) = 96,000
In case of 40% loss, he will get 60,000 * (1 – .4) = 36,000

As he has got back 60,000 back earlier, the actual range will be

If 40% profit: 1,56,000
If 40% loss: 96,000

Total investment: 1,00,000
Returns: -4% to +56%.
So there is choice between -28% to +96% or -4% to 56%. The good idea will always be the second option. Because the second option is more close to giving positive returns. It saves us from risk. It makes sure that even though less, we get positive returns.

To understand more on why avoiding bad decisions is better than making good ones, Click here
Let us see another example :
Just before the NSG waiver meeting, Robert invested 35,000 in options, he was very sure that markets would rise. Just after news came about NSG waiver, markets were suddenly up and He was in 12k profit overnight. This was a positive news for market and he wanted to remain invested.
He was very sure that market would rise further for next few days and his money would grow to 60-70k. People who are familiar to option trading will know that 30k can become 60k or 90k in a single day.
Robert was so confident that he did not book partial profits. Next day there was Lehman Brothers Collapse and it was a great shock to world. From next day stock markets fell and his investments fell by 90% in 2-3 days. His money grew from 35,000 to 47,000 and then fell to 8,000 in 3 days. Now he was in 27,000 loss.
What if he would have booked partial profits?
If he would have booked 50% profits. It means he invested 35k which grew to 47k and he takes out 50% of his investments, He should have taken out 23k and left 24k invested. In that case even if markets feel by 80%, His 24k would become 5k. Remember here, that he has already booked half of his profits and his exposure has reduced by 50%, which will help him in minimizing losses.
Total investments = 35,000
Final value = 23k (booked earlier) + 5k = 28,000
Loss : 7,000
Summary
Markets are uncertain and volatile. If we get profits anytime, make sure that they are partly booked, By doing that, you make sure that you have actually got some profit materialized and reduced your exposure to investments after it has gone up. If your investments start falling again, you will suffer some loss, but that loss can be compensated by the profits you have already booked.
By partially booking profits you reduce your risk for huge losses, at the same time you also cut your chances of making large profits, which is fine. Concentrate on cutting and avoiding losses and risk and not making profits. Profits will automatically come once you know how to manage your risk.