POSTED BY Jagoinvestor ON August 22, 2019
"How much money would it take for you to feel "Rich"?"
I recently came across this interesting question on my Facebook timeline and the answers given by people were very interesting. I thought of sharing it with you all and discuss this insightful and interesting point with you all.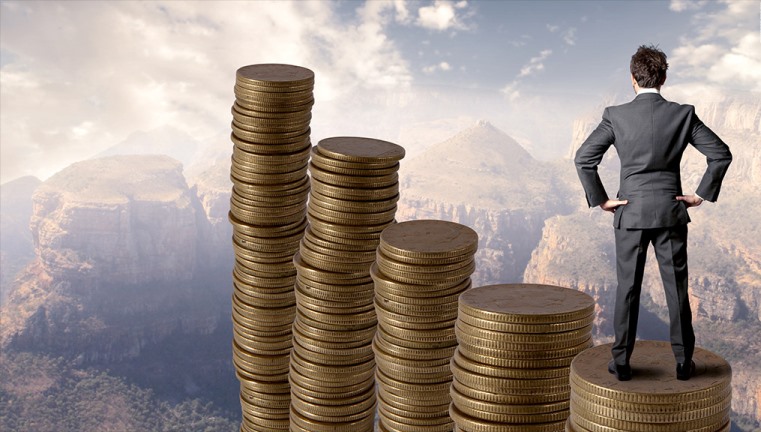 I want to become RICH and I am sure even you want to become one. We all have different definition of "being rich".
Below are some of the unique and interesting answers which were given on the question – ""How much money would it take for you to feel "Rich"?
Read these answers carefully and it will tell you a lot on what is a person's belief system about money and wealth. Here they are !
My dad gave me 200 rupees when I was going to work for the first time back in 2005, I'm rich till I have 200 bucks in my pocket
Once I have no loan
All the money my boss has
When I own my private jet..
Money can't buy Richness… It has to be in your nature..
Fifty thousand a month
As long as it pays the Bill and afford my material needs and few luxury to some extent
10 crore per month
Answer depends upon ones needs or greed
Fill 10 x10 x10 room with 1000 doller note
1 crore per month
only my husband, He with me I feel rich
One roti with dal fry
Only mother and father nothing else no money required
1 Rs. more than Bill gates
At least 1 lakh to spend per month. No taxes either.
Modiji hain na… we all will be rich very soon!
Just a safe place giving shelter to me in any condition with a bowl of rice to eat with chickens from the farm and a cigarette to smoke before switching off to bed
So much money that I could feed all the people on earth who have no food n clothes n no shelter… I want that much money..
Had Fun?
I am sure you must have enjoyed reading various answers mentioned above. While they all look fun and crazy answers, deep down they are telling how these people see money and what is their relationship with money.
The answers tells us something about them as a person and how they see MONEY in their life. Based on the answers, I can see 3 ways people think about "Feeling Rich"
Category #1 – Attached to an absolute numbers
People who have given answers like "10 crore per month" and "Once I have no loan" are thinking purely from a absolute number in mind. They are currently having some particular income or net worth, and they feel that once they reach a new height called Y, it would be a great situation to be in. They will then feel "RICH"
This kind of belief system builds when one is looking at money as a tool to acquire things in life. You know you need some particular amount of money to buy a house, go on a vacation, buy a car and meet your day to day expenses, and you look at a number which is surely enough to buy those things. I feel this is a very natural definition of "RICH" and most of the people start this way!
Category #2 – Comparing with Others
There are investors who feel rich not at absolute level, but in comparison with others in society. So answers like 1 Rs. more than Bill gates" and "All the money my boss has" tells that the person mainly wants to have more than someone else. Its not about his requirement or desires, but how he/she feels in contrasts with others.
I think this is quite dangerous, because there will always be someone wealthier and happier than you and even if you have enough resources in life, you may feel miserable looking at others. Surely not something I would recommend.
Category #3 – Not giving money any importance
There are some answers like "Money can't buy Richness… It has to be in your nature.." and "only my husband, He with me I feel rich" and even "Only mother and father nothing else no money required"
I personally have mixed reaction to these kind of answers. At one level, It feel great and really good that a person places more importance to relationships, values and memories. Money is a human created thing and there is really no limit to greed. Its good that a person givens answers which shows their detachment with money and shows that their happiness is not entirely dependent on money.
However, now at a different level, these answers also look to me a little unthoughtful. Money is surely a reality in life. I am not saying that you acquire obscene amount of money, but people around you (if not you) want to live a convenient and decent lifestyle. Just saying that "No money is required to feel rich" is not everyone's cup of tea.
You might be a person who don't need money to he happy and feel rich, but what about your spouse, your kids and your parents? Do they also feel that way?
A common man who has to pay rent, pay school fees of children, put ration in home and do all sort of real life expenses. One can't deny the fact that money is required in life for most of the things.
So keep a balance between both the things. Every thing has a role in life. Money is not important, but important in life and its quite easy to make these statements when you have enough food at home and your future is sort of taken care.
Can there be a 4th Category?
I am not sure if there can be other categories or not. I was not able to think beyond 3 categories myself. Can you think of more?
Btw – Can you answer me (and to yourself) the same question – "How much money would it take for you to feel Rich?"
Can you share your answer in the comments section?