POSTED BY Jagoinvestor ON June 24, 2019
Do you know that, when your employer contributes to EPF then a larger portion of it goes to EPS (Employee Pension Scheme) ? In this article, I will elaborate to you what is EPS, how it works and also the process of getting its certificate to claim your pension.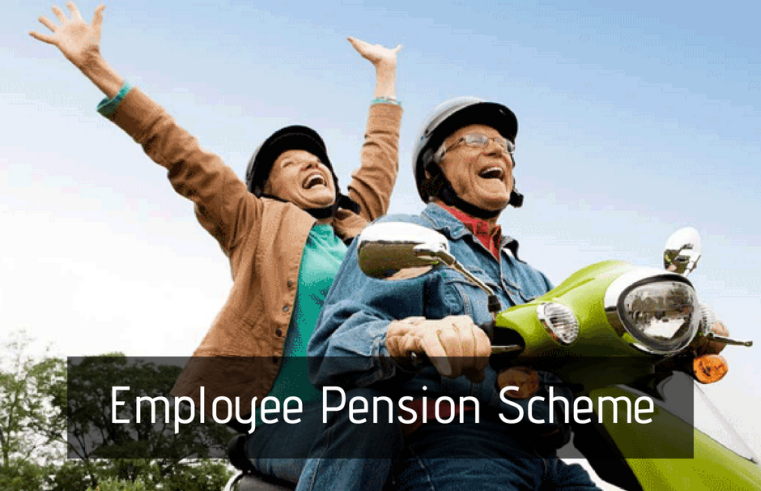 What is EPS scheme?
EPS i.e. Employee's Provident Scheme is actually part of EPF itself, which means it is applicable for all the employees who are contributing towards EPF. This scheme offers a guaranteed and secured pension to the employee after retirement. A nominee can also get the benefit of pension under this scheme after the death of the employee.
Both employee and the employer contribute equally i.e. 12% of employee's monthly salary towards employees EPF. However, the 12% which the employer provides, out of that 8.33% goes towards EPS and only remaining 3.67% goes to your EPF.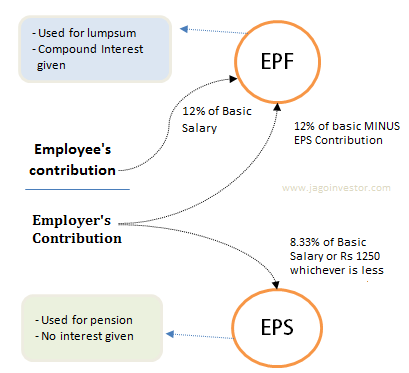 Features of EPS:
The minimum pension amount that you get is Rs.1000 per month.
The employee can avail the pension benefit after retirement or once he attains 58 years of his age.
The employee can defer his EPS up to the age of 60. In this case, he will get an increase of 4% on his EPS balance for every deferred year.
Widow/ widower and children (up to 25 years of age) of the deceased employee will also get the benefit of this pension scheme.
In case the widow/ widower opts for remarriage then, only the children will receive the pension until they attain the age of 25 years.
If the child is disabled then, he is eligible to receive the pension for his entire life.
To claim your pension you need to get the EPS certificate from EPFO.
Who can get EPS certificate?
Every employee who has been registered under EPFO can get EPS certificate for claiming his pension. The EPS balance can be either withdrawn after retirement or it can be claimed as pension by opting EPS certificate depending on the tenure of service and the age of the member. So, to elaborate this, I have given some examples below (The length of the service is rounded off to one year, if the number of months served are more than 6)
A person working for 9 yrs. and 6 months (will be considered as 10 yrs.) but less than the age of 58yrs can either apply for the scheme certificate or can withdraw the money from EPS.
A person who has attained the age of 58 yrs. but has completed only 7 yrs. of service then he can either apply for scheme certificate or can also withdraw.
A person who has done more than 10 years of service has to apply for scheme certificate. He cannot withdraw money from EPS account.
What is EPS Certificate?
EPS Certificate is a certificate issued by the Employees Provident Fund Organization (EPFO), Ministry of Labour, and Government of India, stating the details of service of the Provident Fund member. The EPS Scheme Certificate shows the service details of the employee, i.e. the number of years he has served and the family details of an employee, i.e. the member of family who is eligible to get pension in case of death of the member. As the EPS Scheme Certificate has all the details regarding service of a member of EPFO, it serves as an authentic record of service.
This is how EPS Certificate looks like: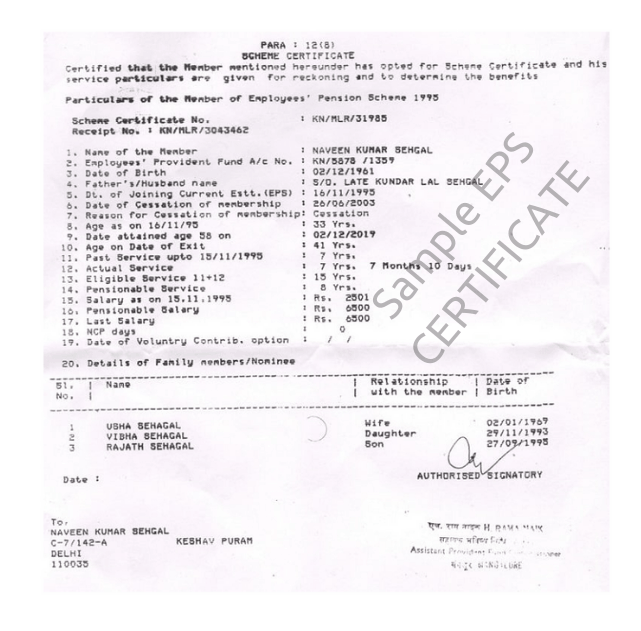 How to apply for EPS Scheme Certificate?
Once you are leaving the job, then you have to fill the Form 10C. In the form 10C, there are options either to withdraw EPS or apply for EPS Scheme Certificate. Once you chose the options to issue EPS Scheme Certificate, then your employer sends the same to EPFO and then EPFO will issue you an EPS Scheme Certificate. If your all inputs are correct, then EPFO will issue you the EPS Scheme Certificate within a month or so.
This is how Form 10C looks like: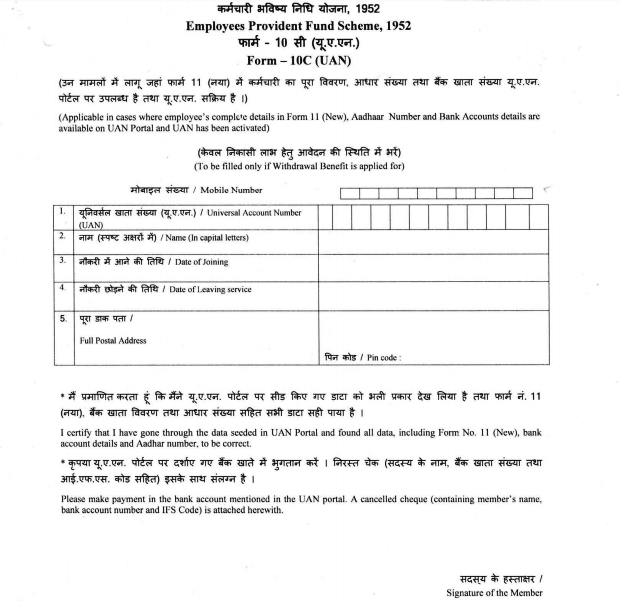 I hope this article has helped you in understanding every detail about EPS and its certificate. Let me know if you have any query or doubts in the comment section.