POSTED BY Jagoinvestor ON October 31, 2016
I had written my first book "16 Personal Finance Principles Every Investor Should Know" a few years back and it got very popular among investors. It has close to 130 reviews on Flipkart + Amazon. Now the same book is translated in Hindi Language and is available for sale.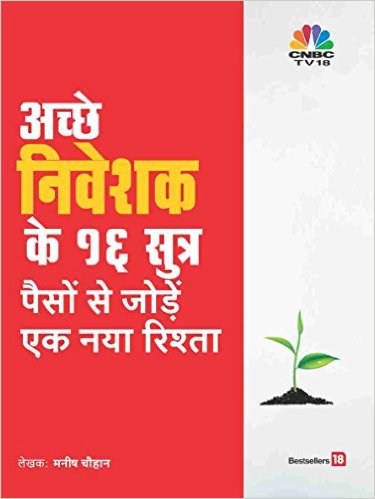 In Hindi it's called – Ache Niveshak Ke 16 Sutra
The Hindi version is targeted towards those who can read Hindi books and not only for those who cannot read English, because it used enough English words (in Hindi script) at various points.
Buy the Hindi Book on Flipkart
Buy the Hindi Book on Amazon
There are enough number of people in our country who need financial literacy, but they are not able to read English and hence don't read on internet as most of the content is in English
So if you know anyone who can benefit with my first book in Hindi format. Feel free to share about the book with them