POSTED BY Jagoinvestor ON July 20, 2016
CIBIL will soon be providing 1 free credit report a year to every person starting Jan 1, 2017 as per RBI directions . This was said by RBI governor Raghuram rajan at a seminar on 'Transforming Rural India through Financial Inclusion'.
This is great news for investors because right now one has to pay Rs 550 for getting a onetime credit score and report from CIBIL. While Rs 550 is not a very big amount for many people, for a majority it's quite a good amount and most of the people are not in agreement to pay for a PDF report, as they think that it should be freely available.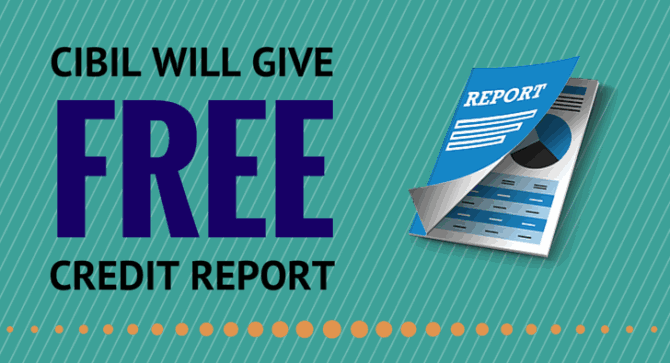 How the FREE credit report will help investors?
A lot of investors have till date not checked their credit report and hence they are not aware of any issues which might be present in their report. Not everyone is ready to pay Rs 550 for their report and even that's the reason why many people are not aware of their credit score.
With this free credit report, I think a lot of people will start looking at their report and start working on improving their score and take measures to remove the bad remarks from their report. Investors will also be able to find out if there are any fraud loans on their name taken by others if any.
Seems like RBI has really pushed on this matter of free credit report. The reason why I say this is because around a month back in June, 2016 , there news channels had reported that RBI has suggested CIBIL and other credit bureau to provide a one free report. You can check out this youtube video.
What is Credit Report?
In case you are not aware, Credit report is a comprehensive report which is prepared by CIBIL or other credit bureau from the data they get from various banks and lending institutions. The report contains your credit history and all the details about our past loan payments (including credit card). Every lender uses this report to understand how trustworthy you are and if you should be given a loan or not.
In a lot countries consumers are entitled for one free credit report a year and now it's going to be a reality in India too. I went to https://www.usa.gov/credit-reports to understand how it works in US and found out that Americans are entitled to get 1 free credit report from all the three credit bureau there. See the snapshot mentioning that below

In India apart from CIBIL, we have Experian and Equifax as other two credit bureau, but at this moment RBI governor has only announced that one will get a free report from CIBIL. He has not mentioned about the other two.
However, I think over time even they will start providing a free credit report to catch up with the rules.
What you think about this news? Do you think it's fair for CIBIL to charge people for providing the credit report or it should always be FREE?