POSTED BY Jagoinvestor ON December 21, 2015
ICICI Bank has recently launched "Smart Vault" which is a cutting edge robot managed locker service. There is almost no intervention with the bank staff and the security is very high. Watch the video below to understand how it works.
Here is how the "Smart Vault" is operated
Locker owner will swipe their debit card and enter their ATM PIN
There is a biometric authentication required
You will then enter a private room where a robot will bring the locker in front of you
You can open your locker with a unique key, provided by the bank. For added safety, you may also choose to have an additional personal lock on your locker.
Once you are done, you can keep your belongings back in the locker and robotic technology will take it back
You may leave the locker room once the "Thank You" message flashes on the kiosk screen
The vault uses robotic technology to access the lockers from the safe vault and enables customers to access their lockers at any time of their preference," the statement issued by ICICI Bank, country's largest private sector lender, said.
In case a customer has more than one locker, the interface allows customers to choose which locker they want to operate.
The lockers will come in different sizes and the cost will depend on the size of the locker and the city location where the locker is located (linked to real estate prices)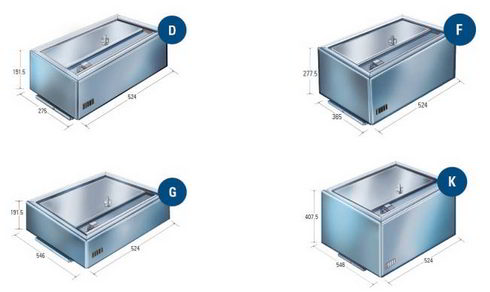 As of now this smart vault is launched in Delhi, but soon it will replicate in other cities as well. Its a great thing because its a new innovation from ICICI bank on the locker service.
What do you think about Smart Vault service and the robotic technology used? Would like to avail such kind of lockers by paying a higher premium rents?