POSTED BY Jagoinvestor ON June 22, 2015
Our investor workshop "Design your financial life" has been a great learning experience for us and for our past participants.  I and Manish always look forward to our live events because we get a chance to see many investors making fresh new commitments to bring a turnaround in their financial life. Wealth creation happens when an investor expands his or her capacity to take actions. Our workshop will help you to expand your action taking capacity; it will fill your financial life with new and empowering actions. you can skip this article and directly register for the workshop
2nd Aug – Jagoinvestor workshop in Bangalore (Sunday)
If you are from Bangalore we invite you to mark and block 2nd of August on your calendar (just one Sunday). Ask yourself – "Have you ever blocked one full day for your financial future?"
If the answer is NO, register and become part of our Bangalore event.  For creating a wonderful financial life the first thing you have to give your financial life, is your time. Here are some pictures from our Mumbai Workshop recently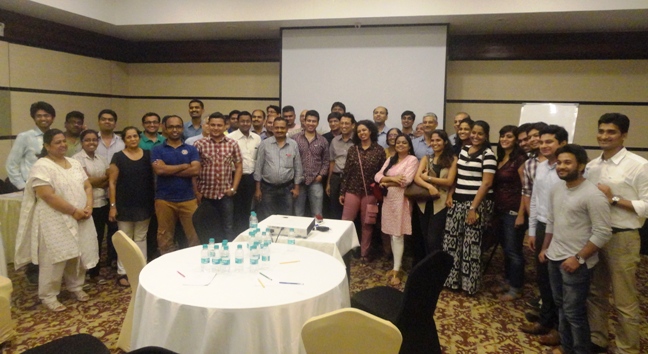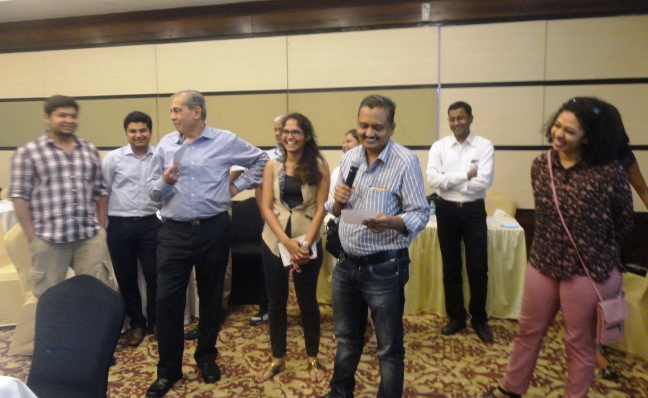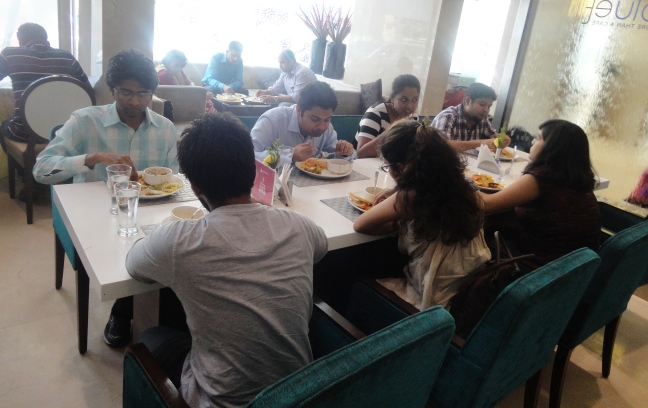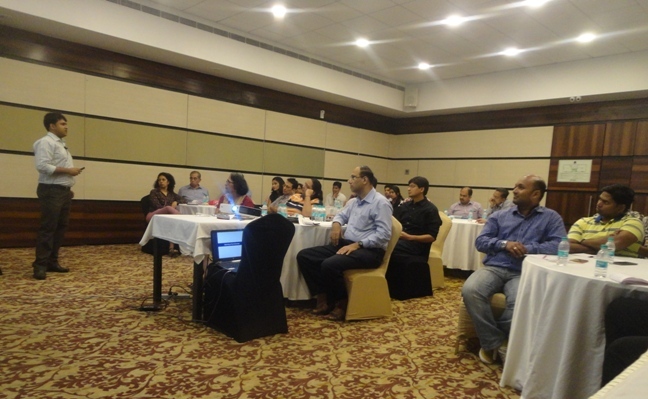 Why we conduct these workshops ?
We do offline workshops so that we can connect with some of our readers at a deeper level, round the year we write articles, reply to thousands of comments and work with a few hundred investors one on one and in that process we learn, grow and expand as an individual. Workshop gives us an opportunity to share outrageously all the knowledge and experiences that we acquire round the year. The program is an opportunity to get our readers more and more action oriented.
Why you should come for this workshop?
You will learn how to improve your financial life with your current set of resources and income.
You will learn how to plan for your financial life goals
You will interact and learn from other's people's financial life
You will dedicate one full day to get better with money management
You will learn to add new dimensions to your financial life
To understand that personal finance can also be fun
To give a whole new direction to your financial life
It's time at add Jagoinvestor workshop to your financial journey
It has been a few years now conducting "Design your financial life" workshop and the experience has been amazing. It is a wonderful space to be in, in which the group learns and starts to fall in love with the process of wealth creation.  We do not teach tricks and tips to build wealth in fact we help you to discover your own personal process of creating wealth.
This time we want more and more couples to participate so that they can get on same page when it comes to personal finance. It is extremely important that husband and wife both take equal interest when it comes to money management. We are offering special discount to those who want to come with their partner. (You can even come with your parents, siblings or friends and can claim the discount)
The workshop we conduct are highly interactive, it has lots of activities and fun exercises which helps you to discover your relationship with money. The sessions are interactive and very easy to grasp for any kind of investor, beginner or advanced. In short there is something for everyone in this workshop.
Listen to workshop Participants who attended in Past
Register for Bangalore workshop on 2nd Aug, 2015 (SUNDAY)
Single Ticket
Rs 4,200
Buy Single Ticket
Couple Ticket
(Discount of Rs 400)
Rs 8,000
Buy Couple Ticket
Venue and Timing Details8:30 am – 6:00 pm , 2nd Aug (Sunday) , 2015
IRIS HotelIRIS HotelNext to Eva Mall,
70, Brigade Road, Bangalore
Check Map

The hotel is walking from Eva Mall on Brigade Road
Lunch and Breakfast is included in the program fees
What you get as a workshop participant ?
One day workshop with some personal finance tools like budget sheet, Mutual fund tracker etc
Invitation to join our inner circle
Invitation to join and participate
From the bottom of our heart we invite you to join and participate in Bangalore workshop. Come alone or with your spouse or parents, siblings or friends but see that you do not miss this opportunity. Do not let time or money to get in your way and book your seat at the earliest because we will be taking only 35 participants this time and registration will close after some days.
This workshop is strictly for investors and not for advisors or finance professionals. If you have never participated in any personal finance workshop let this be your first experience.  If you have any questions you can write in the comments section or you can mail us.