POSTED BY Nandish Desai ON July 7, 2014
Day by day I am realizing that the impact of money is huge on our decision making capacity. The conversation of money is very deep rooted and not just limited to financial goals or wealth creation.
Today's article is based on interaction I had with one my relative, who works in IT sector. We do not meet very often but as and when we meet, we make a point to update each other about, what's new is happening in our work and life. He and his wife both are doing extremely good in their career and their pay scales are also good.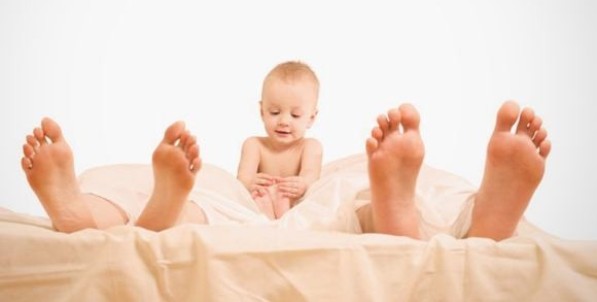 Here is how our conversation went
Relative: So, Nandish How is life after becoming father?

Nandish: Life is wonderful, it is great becoming father and playing with my kid is great fun. I and my wife feel becoming parents is the greatest gift to receive in life.

Relative: That's wonderful to know Nandish but I am really scared of this idea of "Having a kid"

Nandish: Scared? Why are you scared? What is so scary about becoming a parent. If you want we can have a conversation that can forward you in this matter.

Relative:  Thanks Nandish. I always like having conversation with you. You are my lifetime coach. Honestly speaking, I and my wife want to plan a kid, but we are scared whether we will be able to handle all the expenses that are related with kid or not?

Nandish: But you can always plan for your children related expenses and children related goals. Your savings per month and year according to me are sufficient.

Relative: When we see other people's kid, we feel like we should plan a kid – but somewhere we are not confident about this whole process. I personally feel that becoming parent is a huge responsibility and it also calls for financial commitment.

Nandish: Yes, but why don't you and your wife first get friendly with the thought of becoming parents. It may appear scary, but in reality it may not be so. There are some thoughts or beliefs that are holding you back.

Relative: I and my wife stay alone in a rented premises. Income wise we are good, but we still feel we are not ready financially. We dont know – how other people manage this big change but we are scared. Really scared…(He literally started crying)

Nandish: Hey don't cry my friend. In life sometimes, we find ourselves on a cross-road. Such cross-road moments are painful but it is a point where you gather courage to make some BOLD choices in life. Over thinking or over worrying wont help you and your wife. Be clear whether you guys want to step into the realm of parenthood or not?
5 things I learnt from the interaction I had with my relative on parenthood
1. Imaginary world is scary
Our imaginary world is always more scary than the real world. We anticipate all the worst things to happen to us, but in reality things turn out very differently.
I feel that a lot of people like my relative are sailing in the same boat. They have strange notions about parenthood and they envisage those strange notions will soon convert into reality.  They always come-up with reasons like let the family income reach to X level, or first let me first buy my own house. etc
(Here reason is not important, but the point is you are in grip of money related concerns)
2. BOLD step is required
Life demands you to take BOLD steps. You have to step beyond your so called fears and worries and you need to take a stand in life. Take a stand to accept parenthood with a lot of power and grace. To bring new life into this world demands commitment.
I am not saying, don't examine your situation – but get present to what is stopping you and take a bold step in this area.
3. Don't let conversation of money rule your decision
Don't hand over all your power to money. Money is an integral part of your life, but at the same time money is not everything in life. When it comes to parenthood don't let the money conversation hold you back. Take a step forward and don't get stopped by financial concerns.
4. Trust your ecosystem
After the transition takes place you will start experiencing support coming from different corners of your family. Sharing from my own life, our parents  have brought huge strength and support into our life. After becoming parents I and my wife started experiencing true power of our family ecosystem that we are into.
This whole transition became smooth for us, because of the family support we have. Look around and get in touch with your family eco-system.
5. The Age factor
I am not an  expert in this area, but all I know is that age of women matters when the couple wants to plan a kid. I have interacted with some clients of ours who kept on pushing parenthood for some initial years and finally they had to face some complications due to age factor.
We suggest you to go and consult right person who can guide you better on age factor thing.
Conclusion
Don't let the conversation of money hold you back from experiencing parenthood or any other beautiful experience in life. Have conversation with your spouse and make a choice that serves you most.  It is a sensitive subject and our intention is to share our observation, we just want to share how money impacts our life decisions.
We are not asking you to do something or don't do something, it is about getting present to the impact that money have on us.  Jagoinvestor as blog is not limited to personal finance education, we really want our readers to be happy in life.
We want to spread happiness along with personal finance education. If you have experienced something like this in your life – feel free to share in comments section, if you want. Sometimes we are afraid of writing articles on such sensitive topics but as I mentioned in the article we also have to show boldness in our writing.