POSTED BY Jagoinvestor ON June 20, 2014
Day before yesterday we released video of our Design your financial life 2.0 and we had influx of mails from all over asking for more details about the program. We are so touched by the excitement level that some of you hold in your heart. Below is the video which explains what this program is all about
Why we conduct Design your financial life Program?
We did our first Design your financial life 1.0 workshop in Pune. It took a lot of effort for us to design the overall design of the program as we were doing it for the first time. I wanted my wife to participate and so I asked her to participate in the program and Manish did the same at his end. I still remember the first reaction I got from my wife, she said, "What will I do in your boring personal finance program?".
I told my wife I promise the program will be fun and I extended my heartfelt invitation to her. Finally my wife said yes to me. I told her be a good participant and asked her to really work on her financial life. On the other end, Manish was struggling to enroll his wife into the program and somehow he also managed to convince his wife. This was MOMENT of joy for us, we still feel it is the best thing we ever did.
Finally we got both of them into the program and they enjoyed each and every part of the event. They were happy to see how much our readers love us and how fun personal finance can be. I can never forget my wife taking notes during her participation and after we returned back she got a lot more committed with her money. Same was with Manish, his wife made a commitment to start her own venture and her vision is still alive and she is working on it.
We really want investor to dedicate some committed time for their financial life so that they can work on their financial life. We want individuals and couples to get on same page when it comes to money management, we really want to make personal finance interesting and fun and there are very few who give dedicated time to their financial life.
Why this transition from Design your financial life 1.0 to 2.0
We started with one day workshop but now after working with a few hundred investors we realized that the one day event needs something more to it. Our intention is not to get fee from investors, we want their full commitment and we want them to produce some amazing results in their financial life. To produce tangible results we are moving from 1.0 to 2.0. It is no more a workshop, it is now a 12 weeks program that will help all kind of investors in designing their financial life.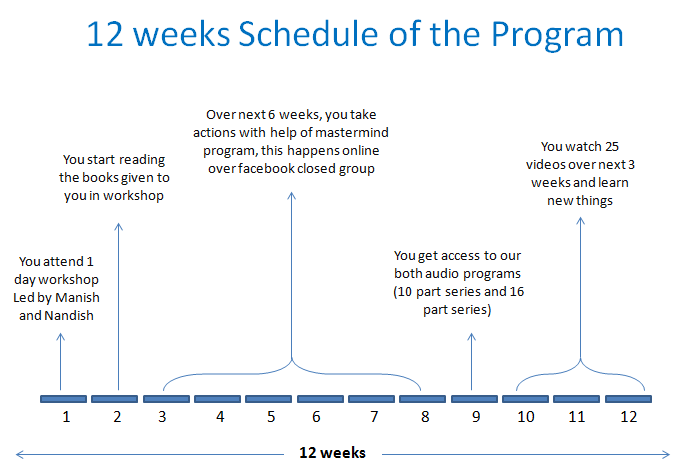 Some Special Criteria to join this program
(Put your hand on your heart and get honest with yourself)
If you find personal finance boring (like my wife)
If you convince others and yourself that personal finance is not your cup of tea
You hate numbers and are a big time avoider when it comes to money management
You are PhD when it comes to procrastination
You want to get into action but you don't know from where to start
You are confused with what to do and what not to do because of the overall bombardment of information on you on the name of investor education
You really want to move beyond planning and want to learn how to design your financial life.
You want to make 2014 your BEST FINANCIAL YEAR
If you fit into above criteria we would love to have you in our new avatar of design your financial life program. The program is happening in 3 cities, which are
Invitation to Join Design your financial life 2.0
From the bottom of our heart we would love to invite you to be a part of this program. Your financial life is right now going in some direction; it will take some shape after 5, 10 or 15 years from now. Now, you can allow your reasons/circumstances to lead your financial life or you can design your financial future. This program is a wonderful structure for action takers. Looking at our schedule we will only be able to do such event once in a year and so make sure you don't miss it. Also, it is always fun to get away from the computer screen and meeting offline at deeper level.
If you have any questions or queries feel free to either ask in comments section or mail us.