POSTED BY Jagoinvestor ON May 15, 2014
It is said that all the good things come to an end; with this article we are announcing the last batch of our online Boot camp. Initially we planned to conduct such boot camps on regular basis but looking at our current schedule and projects on hand we won't be able to conduct boot camps on regular basis.( It is not like we will never do them but yes it will take some time for them to re-start)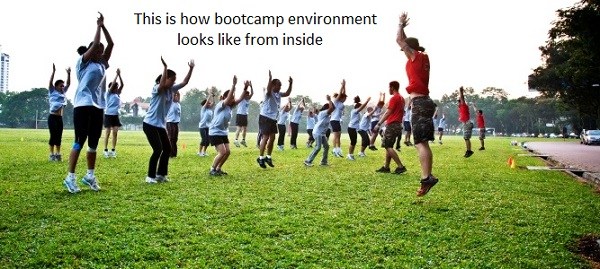 Last batch comes with a SPECIAL GIFT
As this is the last boot camp (at least for this quarter of the year) we are giving away FREE membership of our wealth club worth Rs. 4999/- to all those who will join our bootcamp. Wealth club has collection of some of the best audio and video programs to learn from and so we thought of sharing the same with our last batch boot camp participants.
Along with Wealth Club, you will also get a Audio program on "RICH vs POOR MINDSET" worth Rs 1,999 (sample audio) when you join the bootcamp. So you are going to get Rs 12,000 worth of things , in just Rs 4,999 which is a saving of around 7,000.
So far 250+ Investors participated in our Boot camp
We are extremely happy to share that around 250+ investors spread in 6 different batches started their new personal finance journey with the help of boot camp. It was wonderful to lead them in their financial life and helping them take the required actions. It was a great learning experience. Some sharing brought smiles on our face and some tears. (They were so authentic and real)
Here is your LAST Chance to be a part of our BOOT CAMP
Kindly see this blog post as personal invitation from our team to participate in our upcoming boot camp. If you are someone who wants to be a part of committed investors mastermind group, you will create a lot of value for yourself. You will get a chance to work on your financial life and will be able to gain valuable insights.
If we (I and Manish) had to choose between financial planning and boot camp we would opt for boot camp because here you get a chance to learn from other investors, here you learn to get on driver's seat and because boot camp is all about TAKING ACTION and moving forward.
Some of the highlights of Bootcamp
Bootcamp happens online on facebook group (closed)
Bootcamp is flexible in timings, so there is no fixed timings when you have to be available
Bootcamp is a group program which helps everyone to learn from group and move ahead each week collectively
Bootcamp is 6 weeks program
Every week bootcamp focuses on one area of your financial life
Bootcamp is an action oriented program, not knowledge oriented