POSTED BY Jagoinvestor ON August 15, 2013
One of our readers Sonadhi wanted to hire a financial planner, but first wanted to get clarity about her financial situation and some solutions on her financial life problem at our questions and answers forum. She posted her query and I answered her in detail. I gave her a detailed answer which you cant call "Financial Planning" , but I can say that my reply must be sufficient for her to move ahead and get a lot of clarity. Just wanted to give show you her question and my answer, because I am sure a lot of people will get some idea of what needs to be done in some situations.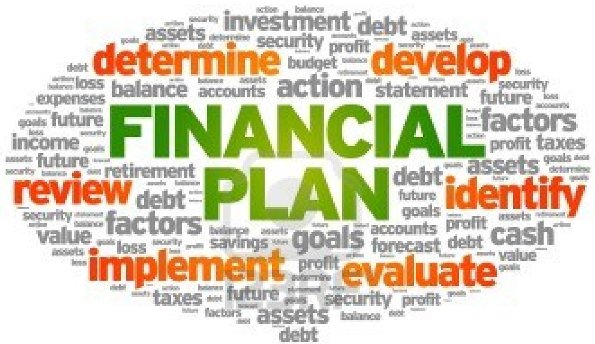 Sonadhi question –
My baby girl is about to complete her three years.My target is min.25 alcs at her age of maturity i.e.at the age of 20 years. I am not sure on how to invest for her.Confused to go for Rd/FD or PPF.Also interested in Mutual funds,but no knowledge.Think for LIC plans for children but they have very high premiums with less benefits.Confused between what is difference between ELSS & SIP. Not able to have the financial planner at this stage.Also paying heavy EMIs. Who can guide me.
My answer to her
Lets quickly do your financial planning in few points. Based on your information till now here is what you need to do

Step 1 –  First step is to restructure your finances, Restructuring is required because cash flow is important to be planned,. Unless your cash-flow is planned properly , things will be tough . So first ask why you are paying that 5,000 per month in LIC , how old it is ? What benefits are you getting out of it . The way I see is , You are taking lot of pressure each month for a bad outcome at the end, its not going to give you returns of more than 5-6% at the end, so better make the policy paid up . This way you will release 5,000 per month .

Step  2 – Your RD of 5,000 is fine , let it go so that at one side , some money is secured. The 5,000 which is release out of LIC should be redirected to 2 good mutual funds through SIP . You said you do not understand Mutual funds, and hence not able to act . Trust me , Mutual funds are mainly for those who do not understand stocks and markets that well , there is nothing to understand there much , More than knowledge you need "discipline" here . All you need to do is start a SIP of Rs 2,500 per month in 2 funds . like HDFC prudence , DSPBR top 100 , HDFC Equity etc . Any of two will do .

Step 3 –  Better take a Term plan first for a good amount , like 50 lacs or 1 crore . Premiums will be a lot smaller compared to what you pay in LIC right now and it will be a yearly commitment which you can do .

Step 4 –  I think over next 6 months , you should also create your emergency fund, because right now your EMI is 21,000 , but because of movement in interest rates, it might go up and down , so you should factor in for that !

Step 5 –  Wealth will get created over a long term , short term focus should not be too much on what is performing in which manner , more than returns , right now just focus on your discipline and how you can increase your investments overtime .

I hope you got some good answers and value out of this thread .

Let us know if you feel more relaxed and did it serve you ?

Manish
I am sure the question and the answer must have given some hints and insights on what needs to be done in a particular situation. Can you improve on some of my suggestion ?