POSTED BY Jagoinvestor ON July 15, 2013
We all get unwanted calls related to credit card, insurance plans, newly launched policies, to upgrade our prepaid connection to post paid and god knows what all. I am generally regarded as a "super-cool" kind of guy within my group, these callers even try to break that good part of me. However, over the last few years, I have realized that no matter what you do they still come back to you with full dedication.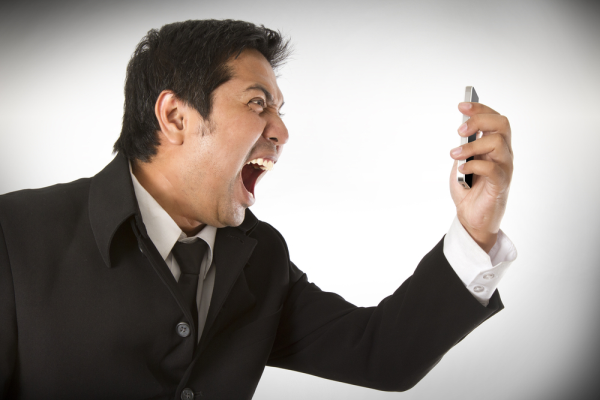 When I posted one simple trick on my facebook wall to get away from these calls, people connected to me reciprocated back with few other tricks which they try to shoo away marketing calls. Let me share those with you, so that next time you get that unwanted call asking you for making some investments or taking some policy or whatever reason, the chance they will leave you for next few months increases.
10 tricks to avoid Marketing Calls
Before I share those simple tricks with you (which are actually shared by others with me), I want you to know that the callers will only leave you when they come to know you are a "worthless guy" or you irritate them to the core.
Trick #1 – When you get a random call from banks, insurance companies for "a special offer only for you" . Tell them – "Sir, I lost my job yesterday" . You will instantly become UNTOUCHABLE for them .. and they will leave you in peace (for some months at least)
Trick #2 –  And if a life insurance agent calls I tell them my wife is a LIC advisor. In my case, he blacklists it immediately. There is no second call
Trick #3 – I just put my phone on loudspeaker mode and keep it aside…I put in an ok intermittently… finally the other person gets bored and hangs up…!!! Donno if the job lost trick would really help, but I would listen to the offer for sure !!!
Trick #4 –  I just say I'm not interested in marketing calls and request them to add my number to their blacklist. Again if someone calls me with same request I threaten them saying I am going to raise a complaint. This has worked well for me.
Trick #5 – Once I told them this is a police officer and a body is in front of me. have u killed him/her ?
Trick #6 –  I got a call from ICICI Bank selling credit cards. I denied and he asked for a reference. I gave him the mobile number of their CEO whose contact I had from a meeting 2 yrs back
Trick #7 – When they ask "How are you today?" Tell them! "I'm so glad you asked because no one these days seems to care, and I have all these problems; my arthritis is acting up, my eyelashes are sore, my dog just died."
Trick #8 – If they say they're John Doe from XYZ Company, ask them to spell their name. Then ask them to spell the company name. Then ask them where it is located. Continue asking them personal questions or questions about their company for as long as necessary.
Trick #9 – Tell the telemarketer you are busy at the moment and ask them if they will give you their HOME phone number so you can call them back. When the telemarketer explains that they cannot give out their HOME number, you say "I guess you don't want anyone bothering you at home, right?" The telemarketer will agree and you say, "Now you know how I feel!"
Super Trick #10 – Tell them – "Wait a minute, can you hold on for 10 sec … and then pass it on to your 2 yrs old kid and ask him to talk to Uncle".
Watch this youtube video below ( and you will get some good ideas on what to do?
Ashish shares his incident

Also it reminded me my interesting conversation with one of the tele caller, when she called me to ask if need Credit card from her bank .. I was going to railway station in my office cab and was getting bored in cab as it was not my usual cab route when this call came on my cell.. I listened and interacted very carefully what she had to say for trying to get me signed for credit card.. Replied all her queries about salary, work info, company info etc without allowing her to realize that all details were fake .. then she explained what all documentation was required in order to apply for this credit card.. I then asked her many questions which made her believe that i am really interested.. However she got shocked for my reply when she asked me: Sir, when shall i send my executive to collect all the documents?
I replied in very sweet and simple voice: Next year M'am  .. She took a pause for few seconds before she realized what had happened, then she said thank you (in frustration) before disconnecting the call …

I was on speaker phone for this conversation and I did not realize that my colleagues were listening my conversation with this lady, until, they all burst in to laughter listening my reply for her last query ..

I made sure that i stretched this conversation for at least 40 mins so i could cover most part of my destination  ..
Pramod shares his daring incident

Once I get a call from ICICI to buy insurance (ULIP) though I did not want to buy but I was free so to pass time I asked the girl why should I buy insurance. Her reply was that you can save for my children and if something happens to you then your wife & kids will get money. She told me that it is a must for married men to buy insurance. Now it was my turn I told her that I am unmarried (I lied  ) so she said "aap shadi to karoge hi to insurance to reqd hi hoga" I asked if she was married on which she said no. Then I asked "Madam aap mujh se shadi kar lo. Engineer hoon, 6 Foot ka jawan hoon, Kamata bhi hoon. aur tab mujhe insurance bhi chahiye hoga" Shockingly she said "Sir, why are you joking." I said "no! I am serious. It's a win win situation. Mera ghar bas jayega aur aapki policy bik jayegi. So when can I meet your mother? " She put up the phone & since then I have got no call from ICICI.
Sunil Date shares his amazing incidents

I got a phone call asking me if I required a loan. (Old days not now). I replied " Yes I am intrested in intrest free-non refundable loan. " Unfortunately the poor thing could'nt understand the joke.

I got another call from a tele caller. She " Sir your number has been selected by a lottery and you are invited to such & such hotel on ..at .. for a presentation. And a free gift is awaiting you". I " If you want to give me a free gift then why don't you visit my office and give it to me ? I will visit the hotel for the presentation after seeing the gift" .

I got another similar call . She "Sir you number has been selected by a lottery and you are invited to such & such hotel on ..at .. And a free gift is awaiting you." I "Will you be there ?" She flustered " No sir. My boss will be there" I " Then I am not intrested".
Note – We understand that marketing calls are made by people due to their job and target pressure. We in no way disrespect them or trying to make fun of them. With this post, we just want to communicate the pain the other side goes through and few tricks shared by others to avoid those unwanted calls.
Do you have any incident to share with us?