POSTED BY Jagoinvestor ON October 7, 2009
Here are a set of 5 questions and answers asked to me on "Ask a question section". These questions are on the topics on ULIPs, General Investing and Achieving Financial Goals, Stocks. You can also look at other Questions and sections part here at Part 1, Part 2, Part 3 and Part 4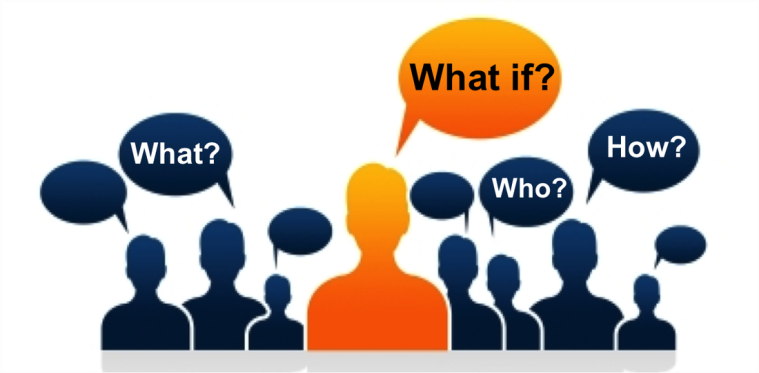 Question 1# [Stocks] – by Ramesh Rao
sir, I bought rei agro ltd at Rs.48/- for short term of 1 week or 10 days.
I am observing it for the last week its not moving much higher than the price i bought. so what should I do, please guide me, shall I wait for a week.

Answer

I do not give recommendation about stocks as I mentioned in the form itself. Anyways its too late now for me to reply, but I will give you basic advice, I can see that you dont have a strategy in place for trading, thats very dangerous in long term.

Please understand one thing very clearly, Random trading will never make you money in long term, its just a blind gambling. So learn Technical analysis basic, Master the psychological issues involved in Trading. Once you make money in Paper trading for 3 months ,then move to real trading, there is study and experience both behind my advice.
Question 2# [ULIP] – by Vivek Kumar
I am looking to invest around 6 lacs in next 3 to 4 yrs period with a view to get a return of more than or equal to 15 lacs in next 10 years. Considering the recovery mode of market what should i go for, I have come across this plan called TATA AIG Invest Assure Apex, should i go for this ulip or something better u all cud recommend…! cons

Answer

Expecting 6 lacs to become 15 lacs in 10 yrs is very realistic and acheivable target, Here is the plan

– Invest 12,500 per month for 4 yrs (total 6,00,000) in Mutual funds through SIP. Take 3 different Mutual funds.
Assuming a return of 12% (1% per month) over 10 yrs, which is like very much possible, you will have 15.8 lacs in 10 yrs.

>>> (12500 * (1.01) * ((1.01) ** 48 – 1)/.01 ) * (1.01)**72
1582275.5728728396

You can mix up your investments like this

– totally in Equity diversified Mutual funds,
– Mix of Equtiy Diversified + Balanced Funds
– Mix of Equity funds + Some Debt funds
– what ever else you can make yourself (be creative)

I don't like to take plans from companies because thats like giving away all the fun in other hands then, Dont hesitate to excute your investment plan as I suggested, Its too easy to execute and does take much time and you get to learn seomthing out of it.
Question 3# [Making Long-term corpus] – by Aakaash Nair
Your blogs are excellent coming from someone of your age. Kudos to you. I can save about 60K per month and would like to have that multiply to about 2 Crores in the shortest possible realistic time. What would be the best way to achieve this, apart from Gambling of course 🙂
Answer
Thanks for the appreciation, Regarding your Query .. The best way to find the answer of shortest possible time is to find out what is the realistic rate of return you can expect over some tenure. I would say that over a long term you can expect 12% and it can go upto 15-20%, but let's be conservative and expect 12% only.
So if its 12%, then it's pretty simple equation where we have to find the tenure which generates 2 crores from 60k per month
>>> (60000 * (1.01) * ((1.01) ** 156 – 1)/.01 )
22555868.687736
With simple maths, we can see that 156 months (13 yrs ) is a good time frame to achieve this. It might be achieved early also, but let's be conservative in this as the amount invested per month is high and there can be changes of slumps in between which can affect psychologically.
I would recommend this
– Utilize PPF for this as it will take a small part of your investment. (70K per year)
– Put a small portion in DIrect Equity after doing some research on stocks and give them time to grow (monitor them every year)
– Start a SIP in 2 good Sectoral Funds (10% amount)
– Start a SIP in 5-6 different good Equity diversified Mutual funds.
– Rebalance your Portfolio every year as per your asset allocation (let's have 80:20 or 75:25)
The above mix is quite good in Risk appetite. which I assume is fine.
Question 4# [Stock Trading] – by Shubhankar
Hi, I am very much thankful to whatever information u have provided. I trade in options and its intraday or 3 to 4 days positional. So can you please suggest what time frame I will select to get the right moves -for example today is 28th August.. .

Now what time frame I will choose fr Nifty/Stock PE for September series so that I can capture either side of nifty/stock movement.

Answer

You have asked very innocent question, The answer is, that right moves are in every time frame, its you who have to configure yourself for some condition and time frame and startegy, there are people who make money in every kind of time frame,

Decide what is your time frame as per your life style, level of involvement you want, kind of strategy you have. Read my ebook : https://manish.pucsd.googlepages.com/A_Small_Guide_For_Newcomers_In_Stock.pdf
Question 5# [Financial Planning] – by Manpreet
You have a great site. I must congratulate you first for your efforts!

Frankly, your articles have been eyeopeners for me, and I'm now in a fix, about what to do with my existing insurance/ulip policies.

I have the following policies:

1. Birla Sunlife Dream plan:

Premium = Rs. 50700 p.a.
Sum assured – Rs. 1908000
Coverage period = 20 years
Start date – 27/07/2009 (have paid 1 premium so far)

2. LIC Profit Plus (T.No. 14)

Premium = Rs. 20000 p.a.
Sum assured – Rs. 200000
Coverage period = 20 years (premium paying term is 5 years)
Start date – 18/12/2007 (have paid 2 premiums so far)

3. LIC Endowment Assurance Policy

Premium = Rs. 27540
Sum assured = Rs. 600000
Coverage period = 21 years
Start date = 28/09/2008 (have paid 2 premiums so far)

4. MNYL Life Maker Premium ULIP

Premium = Rs. 20000 every six months
Sum assured = Rs. 400000
Coverage period = 10 years (premium payment term is 5 years)
Start date = 07/09/2008 (have paid 2 premiums so far)

And, my wife has the following policies:

1. LIC's Money Plus (T.No. 180)

Premium = Rs. 100000 (single premium)
Sum assured = Rs. 500000
Coverage period = 20 years
Start date = 06/02/2007

2. ICICI Prudential LifeStage RP

Premium = Rs. 100000 p.a.
Sum assured = Rs. 500000
Coverage period = 10 years
Start date: 08/02/2008 (have paid 2 premiums so far)

After going through your articles, I've realized that I'm wasting my money by investing in these policies. How can I exit out of these policies? When should I do it? And, where should I invest my money instead both from investment & tax-saving POVs?

My age is 27 yrs, and my wife's age is 25. We both work in the IT sector. And, we would love to buy a house/apartment in 5-10 years frame. What can be the best financial plan for us?

Any kind of advise would be helpful. Thanks for your help.

Answer

OK , lets take it easy .. Manpreet , your Finances are not in great shape .

You people are paying 2.37 lacs per year as premium (excluding single premium) for your Investment Planning , please dont tell me you still think its a Insurance Policies 🙂 .

WIth this kind of Premium every year , you Insurance is still a tiny 41 lacs which seems to be a small coverage for you guys . I can smell around 1 crore Insurance requirement for you people (assuming no assets) .

Your Insurnace Requirement can be met with a small premium of 23-24k per annum for 30 yrs tenure . You will be left with 2 lacs every year in that case to invest somewhere else ..

Using PPF + SIP in Mutual funds and may be some Pension products , you can generate atleast 12% return which is totally possible , you can generate close to 3 crores in next 25 yrs .

Regarding getting out of your Policies now , I can see that you have paid 1 or 2 premiums in most of them .. this is a very critical situation , which can not be handled easily now .. I would recommend still pay for polices you have to and once they recieve surrender value after minimum lock in period, then take them out and make your Investments more easy and simple .. for now .. make sure you take Term Insurance for another 60 lacs .. for a penny amount of 13-14k per annum ..

The current situation is too messy and complicated , I would not day BAD , but messy . Its not simple .. too much clutter there . You need a simple Term Plan for you and your Wife , Two PPF accounts (you and your Wife) , a bunch of mutual funds linked to your Financial goals , A family Floater Plan and may be 1-2 FD's .. thats it ..

Some ULIPS you have might be goodone and can be used for some investment , but still they wont be the best thing .. This the all advice i have with the given situation . You might want your Financial planning to be done professionally , because there might be small small issues and one time restructuring for long term is required I guess . take your call ..

And one more thing , I almost forgot .. How are you claiming for tax deduction with so much of premium? Tax planning is also not up to the mark .

Apologies if I scared you , but thats my 100% real reaction .. I cant lie 🙂