POSTED BY Jagoinvestor ON March 2, 2017
This is a guest post which is already published on Ravi Karandeekar's blog, which is an excellent blog when it comes to real estate (more related to Pune). Ravi discusses various projects and his experience meeting with Builders and various stories of real estate frauds etc.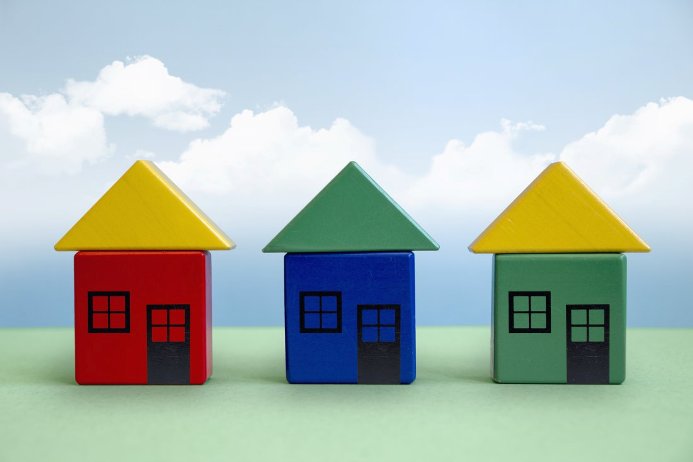 A few days back, I read a real-life story of a female IT engineer in Pune and she shared various aspects of her life in detail, which I thought should be read by more and more people and I took permission from Mr. Ravi, if I can republish his article on this blog, which he agreed to and I am thankful to him.
Here is a great write up below.
—
Hi Ravi,
I regularly follow your blog and I like your sarcastic style of writing. I have read several of your articles where you have highlighted the importance of living a quality life versus living a life under pressure to own a house as soon as possible at any cost in huge debt.
I think in life we have to make certain choices where we cannot achieve what others can because our circumstances are different. Mine is another such case.
I am an IT engineer and a daughter and a wife.
I am the only child of my parents so their entire responsibility is on me.
My parents are simple middle-class people who worked hard, saved every penny so that they can give me a comfortable life and a good education.
They sacrificed nearly every personal need of theirs so that I can go to a convent school, become an engineer and have a happy childhood with all worldly comforts. Beautiful clothes, birthday gifts, toys, ice creams, picnics. Everything was for me and only me.
We lived in the heart of the city
Until I graduated we lived in the heart of Pune city in our very old ancestral rented home. They did not even buy a new flat within the city limits although they could have afforded it.
If they had bought that flat they would have had to cut out almost all the comforts from my life and quality education.
So they bought a cheap apartment on the outskirts in a pathetic locality (just as a backup) while we continued to live in our ancestral home.
That 1.5 lakh difference mattered to them. And they made a choice – Me
When I graduated eight years back we had to move out of our ancestral home.
Our backup apartment is on the 3rd floor with no lift and my mother has health issues because of which she cannot climb those 3 sets of stairs.
So eight years back, at the age of 22, I had to think about our future accommodation.
My starting salary at that time was 24K and the rent was 7.5k. My father retired around the same time with a government pension. There was not enough money to buy a new flat in the city.
I had 2 Options
So there were two options.
Option 1: Save that 7.5k of rent for my future life and let my parents stay on the 3rd floor in a sad locality.
If I save the rent money I may even be able to buy a home inside the city in 7-8 years.
Or in that money, I can have a lavish wedding.
Whatever!
My mother's diabetes had impaired her health and climbing stairs would have been extremely difficult. She compromised saying "I won't get out of the house much so I don't have to climb the stairs". From age 55 she would have been trapped in a house for months like a caged animal.
My father too was old. The neighbors were not nice. Water supply problems were there. Medical facilities, our relatives and all the other things that we were used to would have been unreachable for us.
Parents were ready (as always) to live that life as of course they don't want their daughter to spend 7.5k every month. Our scrupulous traditional middle-class parents will never touch their daughter's money!
Option 2: Spend the rent money, I will have fewer savings and let my parents live a decent life.
All their life they sacrificed and adjusted. Don't they deserve a good life at least during their last years?
Importance of TIME in life! YOLO!! (You only live once)
My parents are not going to have these last (healthy) years again!! Soon they will cross mid-sixties after which they will be too old to even get out of the house.
This is the time window (55 to 65 years) when I can give them the lifestyle they deserve as the proud parents of a highly qualified daughter. So I take the decision and rent out an apartment (against my parent's wishes).
Our backup apartment stays locked.
Eight years have passed and option 2 has worked out really really well!
How?
We live in a beautiful spot in Kothrud surrounded by greenery and beautiful bungalows.
My mother goes for walks every day since we live on the ground floor. She enjoys going to the market and being able to live a normal life.
My father is thrilled as there is a katta nearby where all the retired members like him meet in the evening.
All our relatives live nearby. We live in a 30-year-old 1 BHK and the floor tiles belong to the 70s era. But the people here are so friendly we live like one big family.
I can get a flat on rent in a high rise in a cosmopolitan atmosphere in Baner or Wakad (where I would be very happy btw ).
But here we are surrounded by Marathi families like ours. There is an excellent hospital nearby. The convenience, homeliness and the safety of the neighborhood are important to me. The society does not have amenities like swimming pool, club house but my home is filled with happiness.
My Priorities
Years passed, I got promotions and salary increased. I was easily getting a home loan. 1 BHK was a piece of cake and 2 BHK was also possible.
But turns out not buying a flat was very wise. There were many things that had to be handled first. We planned our monthly budget well, saved most of my salary, spent smartly and also had a little bit of fun.
Four years back my mother had a heart attack. Several hospitalizations and a bypass surgery set me back by around 8 lakhs.
But that was easily managed. I was never tense about money and my parents were relieved that we don't have to borrow from anyone.
I had managed my finances so well that I gifted my mother a pair of gold earrings 2 months after the surgery for a speedy recovery!
I am happy too!. I was able to save for my own wedding. Since our wedding expenses were well within our reach we were able to enjoy it completely.
I have also been able to fulfill some of my dreams. I am passionate about travelling and I have been to my dream destinations Himachal Pradesh, Kerala, Dubai and New York.
In these eight years, I have lived a fulfilling life. Dining out in fine restaurants, going shopping in malls are some of the things we never thought we would do.
Parents/Family suffering because of loan
My folks are happy that I am able to have fun and don't have to scrimp and save like a person in debt. I do not frown like a debt-ridden son when some unexpected expense turns up. I have seen the scenes from movies\tv serials where the son reproaches his parents when any expense comes up as he has a big loan and says "Baba atta Kasa Shakya ahe! Tumhala Kalat nahi ka loan ahe" (English meaning is – "Dad, How is it possible right now, dont you know there is  a loan"). Way to go, son!
This is what you give your parents in return for their entire life spent on you!!. Unbelievably, I have seen this scene in real life also in many homes!!!. These guys have a 2 BHK and a Sedan worth 10 lakhs but they will frown upon if their parents\wife have to have something basic.
There was a time when my parents made a choice between me and their dream home. When I grew up I made a similar choice. It's okay if I don't have my own flat at the age of 26 like IT engineers do.
I will have it when I am 35 or 40 years old. But these 10 years of my life were important to me.
Spending on top-notch medical treatment, living comfortably, travelling around the world, saving for my wedding, supporting my husband was my top priorities.
All the while I am saving money aside for my dream house too. I am halfway there, slowly and steadily I will get there. You must work out a plan that suits your circumstances and lives happily because you only live once.
Regards,
—
2 Tough Question for all readers
Do girls take the decision of buying a house in a more sensible way compared to guys?
Do males face more life issues when it comes to "home ownership"?
Disclaimer: This is a personal story and views by 1 person depending on her life, her experience, and her circumstances. Let's not judge male/females by this one article alone.
Please share your perspective about this article and what do you feel about the issue? How is a male life different then a female when it comes to buying a flat considering how our society has shaped up to date.
I would like to hear your views and stories in the comments section.