POSTED BY Jagoinvestor ON August 13, 2009
There is going to be some really big changes in Taxation laws if "Direct Tax Code" comes into existence year 2011. There are some big changes proposed in the Draft which if implemented will be the biggest ever change in Tax laws and will impact people in a big way.
Let us see what are the changes Proposed and How they will affect you?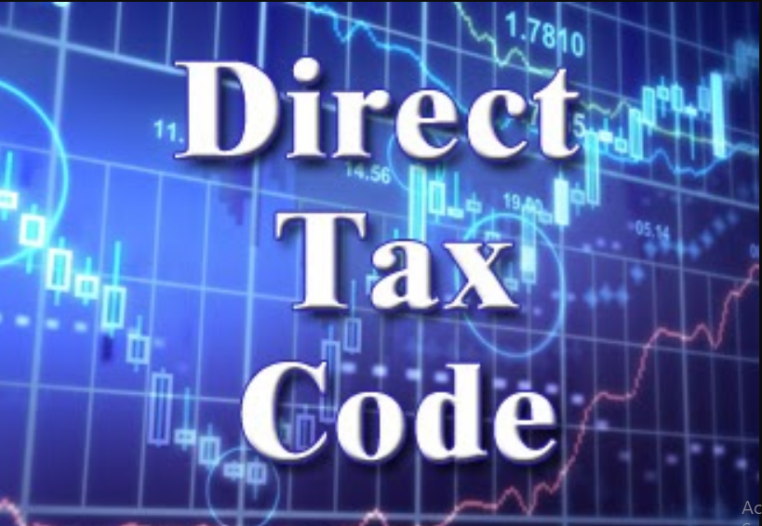 What is Direct Tax code ?
The Finance Ministry has released a new draft direct tax code, which is a document containing changes in Exemptions, Tax slab. This will be a big change to four-decades old Income Tax Act . As per the proposal, the new tax slab would be
0% : Less than 1.6 lacs
10% : 1.6 – 10 Lacs
20% : 10 – 25 Lacs
30% : 25+ Lacs
This sounds really amazing that almost 90% of Indian (tax payers) will then pay 10% tax because majority of the income earned will be below 10 lacs (that's very obvious). We will a comparison at the end. Don't Worry 🙂
If you are a Fan of Jagoinvestor or Manish , you might want to fill up the Fan book
Other Major Changes which can affect a Common person
1. Tax Exemptions upto 3 Lacs
At present we get exemptions upto 1 lac under section 80C . This may be raised to 3 lacs . This will encourage people to invest and help.
2. Proposes tax on Maturity amount from Insurance Policies, PPF, EPF and GPF
This is a big turnoff. So as per the new draft, the amount you get on maturity from your PPF, EPF or Insurance policies will be taxable, just like NPS right now. As per the proposal, the amount accrued till 2011 will be non-taxable, this will be applicable to all the proceedings after 2011. So some relief here.
3. Interest you pay for housing loans cannot be exempted and your tax burden increases.
I know it can spill water on your plans to buy home, but that's true. If new proposal becomes a law you will then be paying tax on that 1.5 lac which you could have saved. Business Pundit has a view that Removing the tax benefit on Home Loan Interest part is positive news and will impact positively . Read it

4. Recommends Long term capital gains tax to be reintroduced and Short Term Capital gain tax to be added in Income
Enough is Enough- is what you may be thinking. 🙂 But tax on long term capital gains may be introduced which means that you will have to pay some tax on that profit from Mutual funds or Shares which was tax-free after 1 yrs. Short term capital gains will be added in Income and taxed at applicable rate.
Also Short Term capital gains would be before 3 yrs and Long Term capital gain after 3 yrs. Long term Capital Gains will be less than regular tax slab, I think around 10% or 15%.
5. Suggested abolishing the Securities Transaction Tax (STT)
So the STT which was paid while buying shares will be abolished. Currently when you buy shares you pay a small tax called STT which is included in share cost by your Share broker, this will be no longer there 🙂
6. Perks now will be included as a part of the income for purpose of tax calculation, so tax burden may be sightly more.
All the perks you were getting from your employer like interest free loan, free lunch etc will get added to your income and be taxed.
7. Lowering Corporate tax to 25% from 30%
This will cheer up companies as their tax burden would reduce. I am not sure about its impact on common person.
Watch this video to know more about direct tax code:
Comparison of New Vs Old Tax Code
Lets see an Example
Name : Ajay Patel
Salary : 8 lacs per year
Investments : Investment of 30k in Mutual funds, 30k in EPF, 20k in PPF and 20k in Insurance Policy.
Home Loan : Taken a Home loan and pays 80k as Principle and 1.4 lacs as Interest.
Tax as per Current System
Amount Exempted = 1.4 lacs as home loan interest + 1 lac in 80C = 2.4 Lacs
Taxable Income = 5.6 lacs
Tax = 14k (10% from 1.6 to 3 lacs) + 40k (20% from 3 – 5 lacs) + 18k (30% on 5 – 5.6 lacs) = Rs.72,000
Tax as per New Tax Code
Amount Exempted = 1 lac from (mutual funds , PPF , EPF , Insurance) + 80k as Home loan principle = 1.8 lacs
Taxable Income = 6.2 lacs
Tax = Rs 44,000 (10% on 1.6 lacs – 6.2 lacs)
Note: Your Tax Liability will be totally different and can vary a lot depending on the your condition and financial commitments. Don't take this one example personally as its just for demonstration purpose.
Is New Tax Code Good or Bad
This is an important and good question. I will classify this tax code as a good one the biggest thing to note in this is that the tax slab is just 10% for income from 1.6 lacs to 10 lacs. There are many changes in the new tax code which may look bad and hurting but at the end you will gain from it because the tax charged will be just 10%.
So your taxable salary will go up because of some changes but your tax liability will actually reduce. It will not reduce too much though but surely it will be a reason to cheer up.
The biggest doubt is that over long term if my Maturity amount from Mutual Funds, Insurance policies and PPF will become taxable?
Then YES! But now you will save more to invest. So, even if we assume 20% tax charged at the end, we need to invest 25% more than we usually do to gain that will happen I believe… Anyways, this is now a debate topic and can be argued upon.
Download the Full Direct Tax Code Bill 2009, Click Here
Conclusion
This was just an analysis of the proposed DTC and how the changes can impact if it is approved. But for now, its just a proposal so don't panic. Lot of debates and discussion will happen on this and this can take totally new direction or may be it does not happen at all and we continue with current tax system.
Comments Please as I would like to hear your views on New Tax code and how can it impact you. Do you think its a right thing to do and what are the issues involved with it? Did you like it?
Liked the post , Subscribe to Get Posts in Email or RSS Reader