[button url="https://www.jagoinvestor.com/omg-offer#register" background="#055EBE" size="10″ style="default"]Grab this Offer[/button]
More about this 'OMG' Offer
Dear Reader
We really want you to start your 2014 with a BANG!
In the beginning of the year we would like to equip you with the right kind of tools and technology, which will help you to live an awesome financial life. We are clear that this one single step will help you to bring the required transformation in your financial life.
If you truly want to take your financial life to the next level YOU will have to take required actions. The material you will get access to is ACTION Oriented and it will definitely leave a deep impact on you as an investor. All we want to do is to help you to design the kind of financial life that you truly want.
The doors of this offer will close in next 4 days (Jan 7-10) and so see that YOU don't MISS this OPPORTUNITY!
Top REASONS why you should GRAB THIS OFFER
[list style="check"]
[/list] –
Manish Chauhan
and
Nandish Desai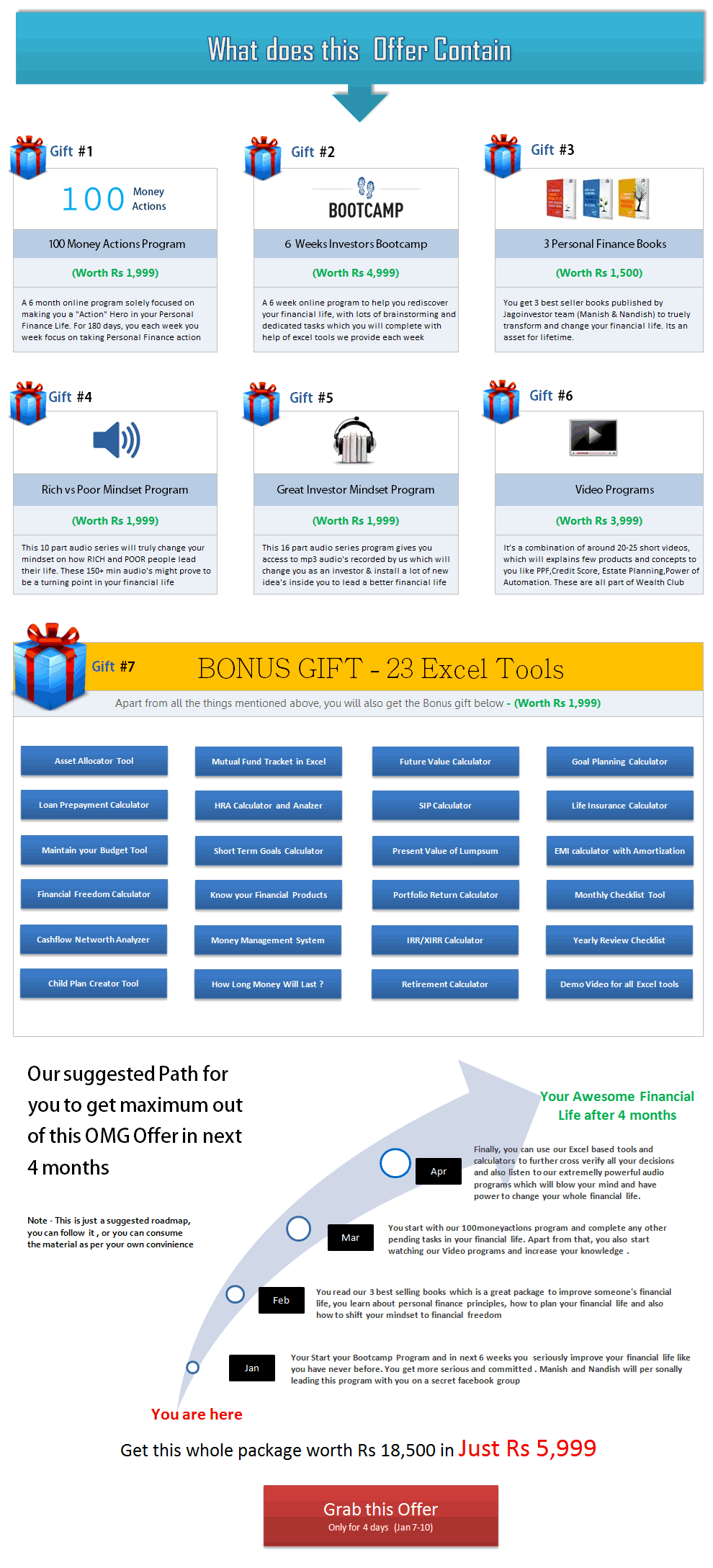 Register for the Offer
Terms and Conditions

If you already have something which is part of the offer, that does not mean that the offer price will be reduced. This is a "take it all" or "none" Offer.
The Books will be sent to the an address based in India and not Outside India (if you are an NRI, please make a note of it.
The bootcamp will be starting from 20th Jan and you will not be accommodated in bootcamps later
Everything you get in this program comes with 6 months access only (Audio's + Videos)
For any queries about this OMG Offer, you can contact us here

OMG OFF IS OVER