LIC New Bima Kiran Policy is a premium back term assurance plan that provides financial protection against death throughout the term of plan together with a return of premiums paid at maturity.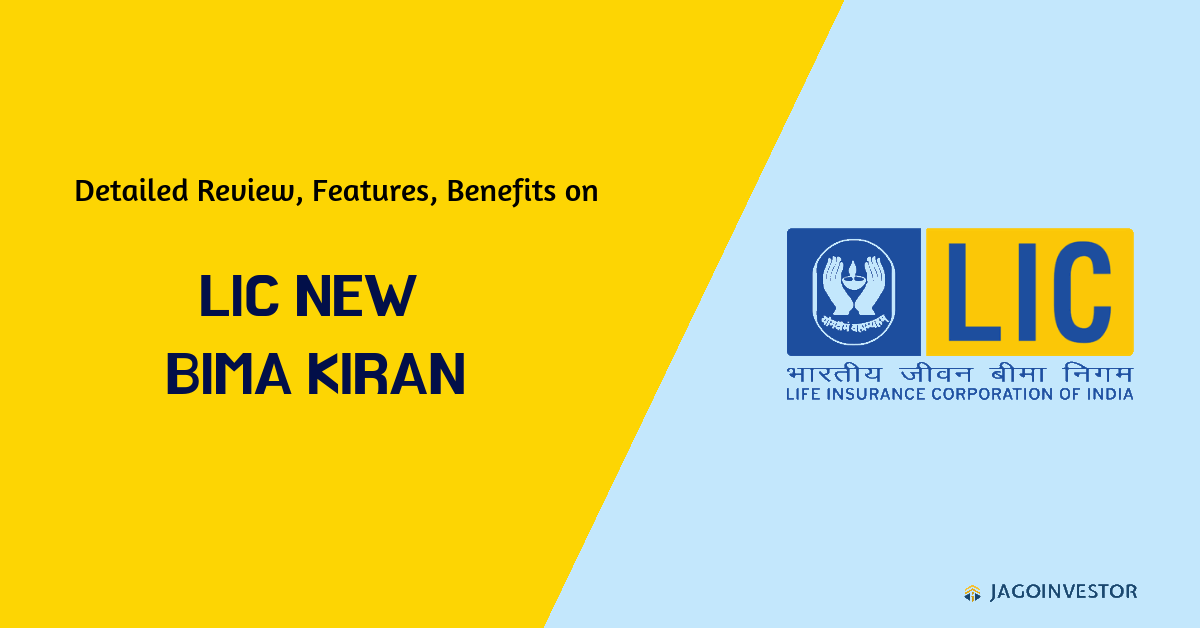 Features of the policy – (Table 150)
Premiums can be quarterly, half-yearly and yearly throughout the term of the policy.
Rider Benefit is available
Maximum Risk covers up to Rs 10 lacs with minimum premium.
Free insurance cover after maturity for a period of 10 yrs.
Term of the policy 25 yrs
Free Risk Cover (depending on term) for 10 yrs after maturity.
Benefits of the policy –
a) Death Benefit: On the death of the policyholder, the nominee of the policy will get the Sum Assured + Loyalty additions, if any in a lump sum.
b) Extended Term Cover Benefit: On survival of the term, an extended-term cover (without accident benefit) shall be available thereafter for a period of 10 years on the following scale :
10 – 14 years – 20% of Sum Assured
15 – 19 years – 30% of Sum Assured
20 – 24 years – 40% of Sum Assured
25 – 29 years – 50% of Sum Assured
30 years – 60% of Sum Assured
c) Maturity Benefit: If the policyholder survives till the end of the policy term then, the policyholder will get a sum equal to the total amount of premiums paid (Including accident benefit premium but excluding other extras).
d) Supplementary Benefits: The plan has an in-built Accident benefit which covers up to a maximum of Rs.5 lacs cover both accidental death and Total and Permanent disability arising due to accident.
Eligibility Conditions of the policy –
Like other policies, LIC New Bima Kiran also has some eligibility conditions. Let us look at these conditions –
 Sum Assured

Rs 1 Lac and Rs 10 Lacs

Minimum Entry Age

35 yrs

Maximum Age at Maturity

60 yrs

 Premium paying Term

25 yrs
Can I get the surrender value of 1 yr old active policy?
The LIC New Bima Kiran policy can be surrendered only if it is active for 3 yrs or more with premium paid for at least 3 yrs. The guaranteed surrender value is 30% of the basic premiums paid excluding the first year's premium.
Conclusion –
So, by now every one of you has come to know each and every detail of this policy. Now it's up to you all to decide if this policy is what you need or something else. If you have any doubt regarding this policy, they please let us know in the comment section.